Lawyer: Macomb County murder suspect was friends with victim, both mentally ill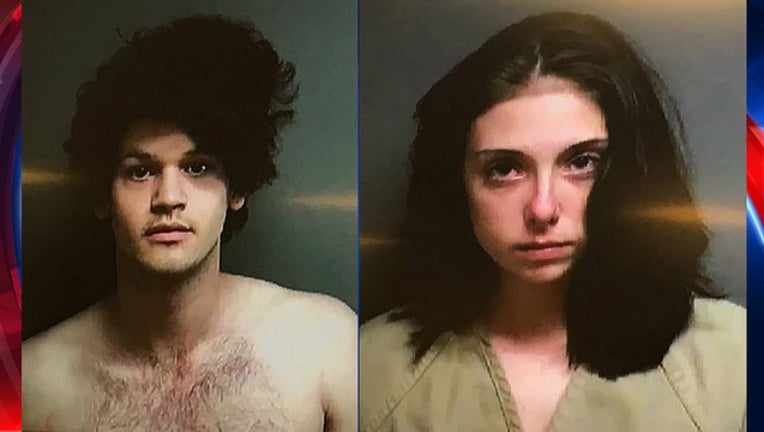 article
MACOMB COUNTY, Mich. (WJBK) - A murder suspect's lawyer is claiming his client was friends with the man he confessed to killing in Macomb County and that both suffered from mental illnesses.
Andrew Fiacco's defense claimed he and 19-year-old Stephen McAfee were best friends.
McAfee had been missing for over a year when his remains were found at two different locations in Macomb County.
SEE ALSO:
Fiacco, 19, confessed to killing him on Wednesday during police interrogation, and lead police to the two sites where parts of the dismembered body were buried.
Eevette Macdonald, 18, a second suspect, had told a friend about the murder. A month later, this past Wednesday, the friend and her father told police what they knew.
Police brought Macdonald in for questioning. She implicated herself and was arrested, and later that day Fiacco was arrested as well. Both have been arraigned in court.
Officials have since released more details about how the murder unfolded.
Police say McAfee and Fiacco were in a vacant lot at 34 Mile and Van Dyke.
"He alleged that Mr. McAfee attacked him and he was in possession of a firearm at the crime," said Dt. Mark Morifino of the Macomb County Sheriff's Office.
McAfee was shot once in the stomach and twice in the back and left there for more than a month, according to detectives.
Fiacco then allegedly brought his then-girlfriend Macdonald into the picture.
"Took an axe recovered from Mr. Fiacco's house and cut the body in half," Morifino said.

"She assisted him with taking the lower extremities, placing them into a duffle bag and transporting them back to Mr. Fiacco's residence,"

The couple is then accused of burying the remains at Fiacco's house in Ray Township.
Police found McAfee's remains at both locations.

The sheriff says both suspects physically walked them through the crime scene pointing out where they buried the body.
Fiacco was charged with four felony counts: first-degree murder, felony firearm, mutilating a body and lying to police.
Macdonald was charged with accessory and mutilation, given a $20,000 bond, a chance to live with her grandmother and finish school.
An attorney for Fiacco says his client and victim were best friends but both had mental health issues.
No one is quite sure what the motive is at this time.