Mackinac Island in running for best US island again -- How to vote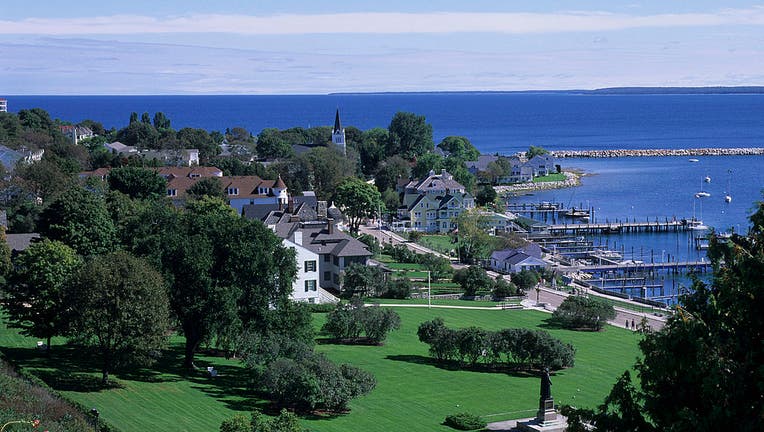 article
MACKINAC ISLAND, Mich. (FOX 2) - Mackinac Island is again running to be named the best island in the continental United States.
Magazine Travel + Leisure is asking readers to rate islands based on activities, things to see, natural spaces, food, and more.
Read: Mackinac Island named best island in US
"We feel immense pride in the businesses, community members, and visitors that make Mackinac Island the special place it is and it's truly amazing to be recognized with an accolade of this stature," said Tim Hygh, the Mackinac Island Tourism Bureau Executive Director. "We've carried immense pride with us since being named the Best Island in the Continental U.S. last summer, and it has made the entire Island community strive to work harder to live up to the title for our guests. It would be an honor to carry the top title again in 2023."
Some Mackinac Island highlights the magazine boasted about after it won in 2022 included restaurants, fudge shops, and galleries downtown, and the Grand Hotel, which was No. 6 on the T +L list of best Midwest hotels.
Also, the magazine pointed out the several golf courses on the island, including one on a battlefield where the British captured the island from the Americans in the War of 1812. 
Four Mackinac Island hotels are also in the running for best hotel –  Grand Hotel, Hotel Iroquois, Island House Hotel, and Mission Point Resort.
Voting is open this year until Feb. 27. Share your opinions here.