Macomb County teens accused of killing, dismembering man appear in court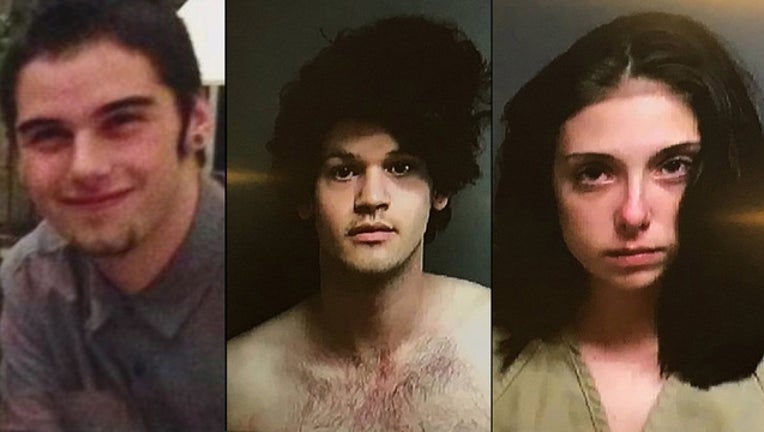 article
(WJBK) - Two teens accused in the killing and dismembering of a 19-year-old man in Macomb County were in court Tuesday to determine the next court date.
Andrew Fiacco, 19, and Eevette Macdonald, 18, appeared in Romeo District Court on Tuesday, where the judge determined their next hearing will be on July 19.
SEE ALSO:
After the hearing, Kellie Rowe answered questions live on Fox 2 News Now about the finer details of the case:
Fiacco is facing four felony counts: first-degree murder, felony firearm, mutilating a body and lying to police.
Macdonald was charged with accessory and mutilation.
Stephen McAfee, 19, had been missing for over a year when his remains were found at two different locations in Macomb County.
MacDonald allegedly told a friend about the murder in March, who then went to police a month later on April 26. The friend was granted her immunity by making her a witness to the prosecution.
Authorities took Macdonald into custody for questioning, and she led them to Fiacco.
During his interviews, Fiacco's story changed multiple times until he confessed to the murder and told police where to find McAfee's body.
Authorities found the dismembered remains behind Fiacco's house on Kunstman Road near 28 Mile near a garage.
On the day of the incident, McAfee and Fiacco were in a vacant lot at 34 Mile and Van Dyke, when Fiacco says McAfee attacked him.
Fiacco shot McAfee once in the stomach and twice in the back, then left the body there for more than a month, detectives say.
That's when Fiacco had his then-girlfriend Macdonald help dispose of the body.
Authorities say they used an axe to cut up the body, and they buried parts in both the vacant lot and Fiacco's house.
After Fiacco confessed, authorities say both suspects physically walked them through the crime scene pointing out where they buried the body.
Defense lawyers say that Fiacco and McAfee were best friends, and that both teens suffered from mental illnesses.
Both were arraigned by video conference April 28.
Fiacco was not given bond. Macdonald was given a $20,000 cash surety bond.  She must wear a GPS tether, and cannot have contact with the victim's family or Fiacco.