Man dragged off United flight has concussion, lost teeth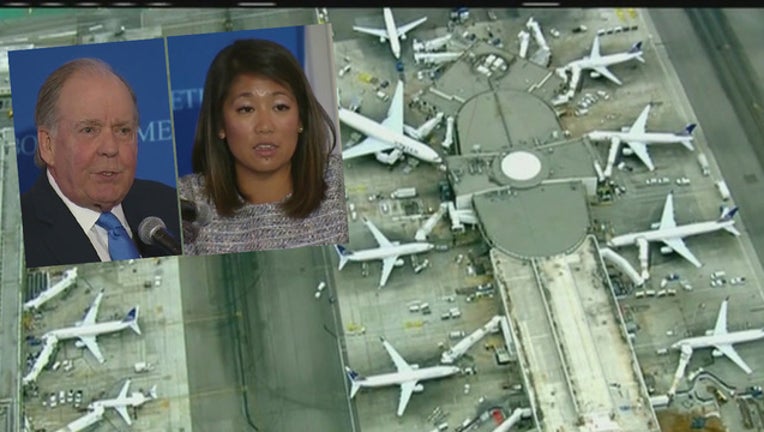 article
CHICAGO (AP) - A lawyer for a man dragged off a United Express flight said in a news conference Thursday morning that Dr. David Dao suffered a concussion, a broken nose and lost two front teeth.
Attorney Thomas Demetrio said Dr. Dao has been discharged from a hospital but will need reconstructive surgery.
Dao was removed from the plane Sunday after he refused to give up his seat on the full flight from Chicago to Louisville.
United Airlines will reimburse passengers from flight when man dragged off
His daughter, who was also in attendance at the news conference, says the family was "horrified, shocked and sickened" to learn and see what happened. Crystal Pepper says seeing her father removed from the Sunday flight was "exacerbated" by the fact it was caught on video and widely distributed.

Demetrio says airlines have "bullied" passengers "for a long time," and passengers have been treated as "less than maybe we deserve." Demetrio believes this incident will bring about long-term change in the airlines industry, but for the short-term he hopes airlines solve what he calls the "over-overbooking" situation.
Do you know your rights as a passenger, and the airlines rights as a carrier?
Demetrio says he "probably" will file a lawsuit on Dao's behalf.
United Airlines CEO Oscar Munoz has said he was "ashamed" when he saw the video and that the airline is reviewing its policies. Munoz says law enforcement won't be involved in removing passengers in the future.
The video of Dao being dragged by an officer off the flight shined an unwanted spotlight on the little-known police force that guards Chicago's two main airports and could threaten the agency's future.
This is a developing story. Stay with FOX 2 for updates.