Man killed in crash at Milan Dragway after a vehicle malfunctions, police say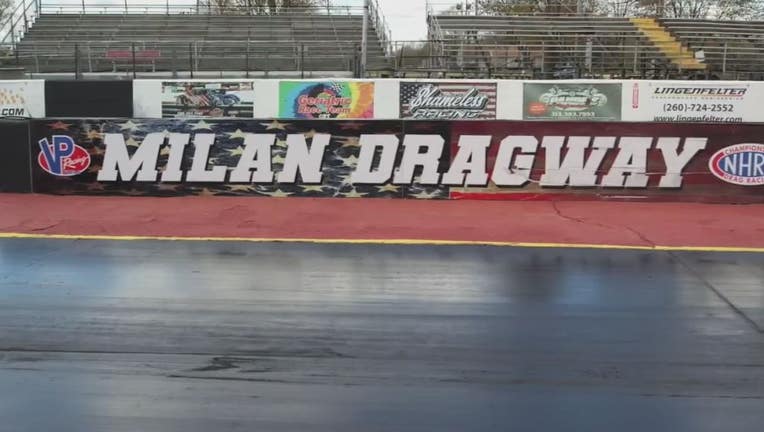 article
MILAN TWP, Mich. (FOX 2) - A man was killed Saturday when a vehicle malfunctioned at the Milan Dragway.
The crash happened around 5:30 p.m. at the show held at the Milan Dragway (10860 Plank Rd, Milan Twp). Investigators say Nicholas J. Tilley, 31, from Holland, Mich. was driving a blue Chevrolet Camaro, Z28 Funny Car in reverse on the drag strip.
The engine malfunctioned causing the car to accelerate at a high rate of speed and the driver to lose control of the vehicle, the Monroe County Sheriff's Office said. The car struck Keith C. Hallett, 78, from Waterford who was standing behind it, and struck another Funny Car that was staging before coming to a rest, police said.
Hallett was transported to Trinity Health Hospital in Ypsilanti where he was pronounced deceased, police said.
READ NEXT: Detroit police officer in full uniform attacked inside gas station
Investigators said Tilley was wearing safety apparel at the time of the crash and alcohol is not a factor.
Members of the Huron Valley Ambulance, Monroe County Ambulance and the Milan Area Fire Department assisted the Monroe County Sheriff's Office at the scene.
The crash is still under investigation.  The National Hot Rod Association is also investigating the crash.
Anyone with information is asked to call (734)240-7756.
READ NEXT: Detroit man charged in bodyslam assault gets $50K bond