Man severely burned in Inkster home explosion
INKSTER, Mich. (FOX 2) - A man was severely burned when his Inkster home exploded Tuesday morning.
The Inkster police chief said he was about a ½ mile away from the house that is on Penn Street near Beech Daly Road when he could feel the explosion around 10 a.m.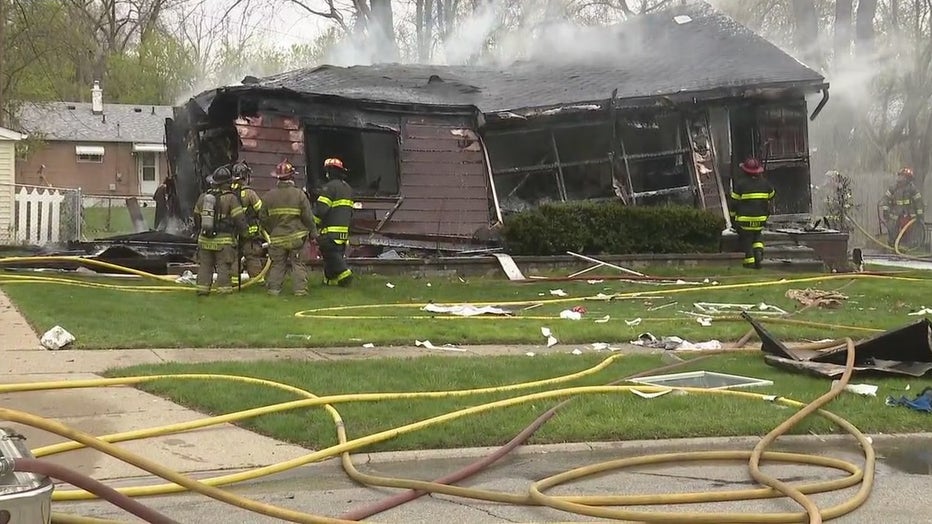 After the explosion, the badly burned victim ran from the house and was taken to the University of Michigan hospital for treatment of extensive third-degree burns. 
"He was standing there, and they had just put him out. He was on fire," said John Agnew, who was riding his bicycle near the home when it exploded. 
No other people or pets were inside the home.
Neighbor Michael Winston heard the blast.
"Earthquake or a car hit the house or something devastating because the house shook," he said.
DTE Energy was doing work near the home, though it hasn't been confirmed if that caused the explosion.
A DTE worker also suffered minor injuries. 
DTE provided a statement:
"DTE Energy is at the scene of an incident at a home in Inkster. We understand an individual has been transported to a local hospital, and our thoughts and prayers are with them. The cause of the incident is unknown at this time, and we are working with local authorities to investigate.
"Safety is our top priority, and our crews are working with first responders to ensure safety in the area.
"Our teams focus on maintaining the safety and integrity of our system of underground natural gas pipes through a robust program of inspections, maintenance and upgrades. As always, we urge anyone who may smell or suspect a gas leak to call 911, then contact DTE at 800.947.5000 (or your natural gas provider)."
Stay with FOX 2 for updates.