Man, woman arrested after cab driver threatened with shotgun in Detroit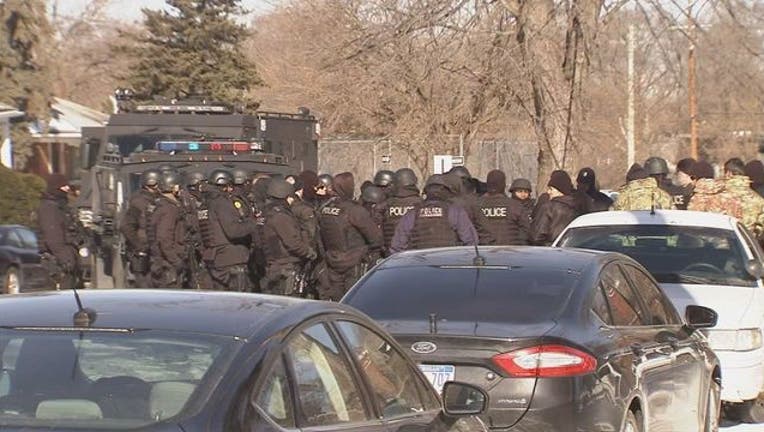 article
DETROIT (FOX 2) - A man and a woman are facing charges after a cab driver was allegedly threatened with a gun over the weekend, leading to a standoff with Detroit police. 
We're told the incident started Saturday around 8 a.m. after a woman took a taxi ride. 
Authorities say the woman got out of the cab and went into a home on Varjo Street, which is near Van Dyke and The Davison. She left her phone in the car and told the driver she'd be back with the money. 
That's when police say a man came out of the house with a shotgun and pointed it at the driver. 
The driver hit the gas and called police when he got to a safe location. 
The male suspect was still inside and refused to cooperate when police arrived. Members of a special response team eventually made their way into the house, and the man and woman were arrested. 
"This individual was quick to point a shotgun at a taxi cab driver - marked taxi cab - in the broad daylight, what else is he doing? So the positive thing is we did get a suspect off the street that is prone to use, or at least brandish, a firearm in a manner to suggest violence," said Detroit Dep. Chief Elvin Barren. 
Deandre Hayes, 33, and Danyell Harris, 28, both of Detroit, are both facing charges now. Hayes has been charged with felonious assault and felony firearm. Harris is facing one misdemeanor count of false pretenses less than $200,000.