Massive mural project underway in Detroit's Islandview neighborhood
DETROIT (FOX 2) - If you've been in Detroit lately, chances are you have seen a lot of murals as public art is popping up everywhere.
On Beaufait Street between Charlevoix and E. Vernor in Detroit there is a massive mural project underway covering 15,000 square feet of surface.
"This is such a special project because there are 30 artists on one long wall, so it's kinda like a big party," said artist Michelle Tanquay.
The wall surrounds the DTE Islandview Substation, the artists working with one-time run.
"One time run, specifically we sell art online, we do murals, all kind of public art projects," said Dan Armand.
And finding inspiration in the human experience.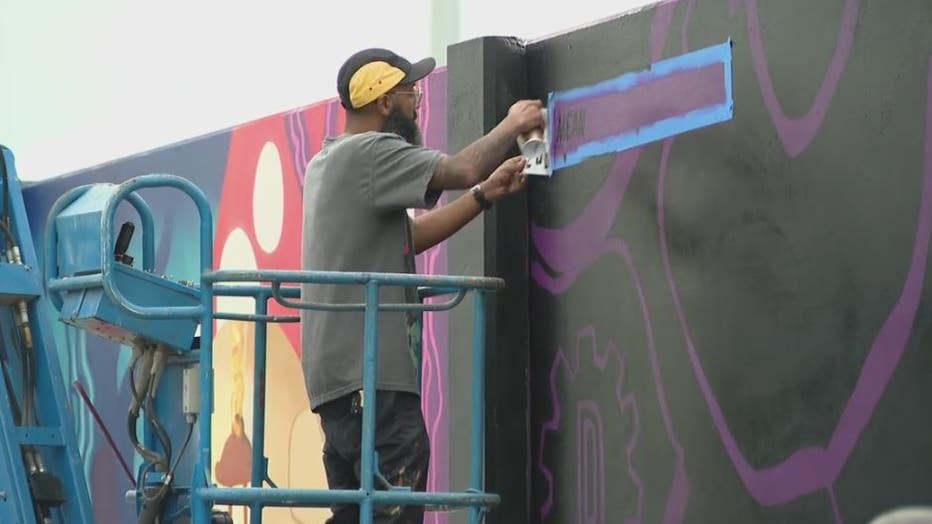 "We've traveled the world, we've been a part of mural festivals in other countries, in other cities, all throughout the US and the world," said Armand. "And we've really seen what kind of catalyst it does to spark a neighborhood. Because it gets people paying attention while they might have just driven through."
Each mural is unique, each one tells a story.
"I come from a Chicano culture in Southwest Detroit where low riding's always been really big and I just wanted to illustrate it, and keep that Motor City spirit," said artist Freddy Diaz.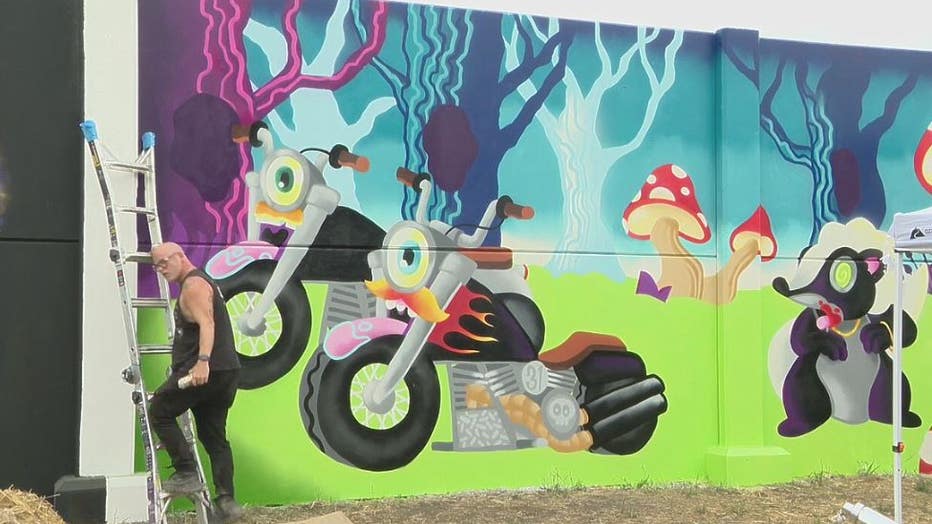 They're bold, they're bright - and they're definitely thought-provoking.
"I just wanted something really colorful to pop on the corner," said artist Ed Irmen. "So as soon as you come down you realize you're in the neighborhood of murals."
On Saturday people are invited to check out the art at a block party celebrating the project.
For more information go to muralsinthemarket.com