'Mayhem': Neighbor describes carjacker crash through cemetery in Dearborn
DEARBORN, Mich (FOX 2) - So much for resting in peace - a police chase ends with a path of destruction at a Dearborn cemetery.
A carjacking suspect chase went through several Wayne County communities and ended in a crash at the Mount Kelley Cemetery off Cherry Hill.  That suspect was caught hiding out in a nearby park a couple of hours later.
"I heard a big noise jumped up and saw a big puff of smoke and there was mayhem," said Dawn DeBlois, who lives near the crash scene.
That big noise – was a car smashing into the cemetery fence and some headstones.
"He had taken out the fire hydrant, the tree, the telephone pole, he destroyed the curb, he destroyed some of the headstones," DeBlois said. "And he still climbed out of that car and ran."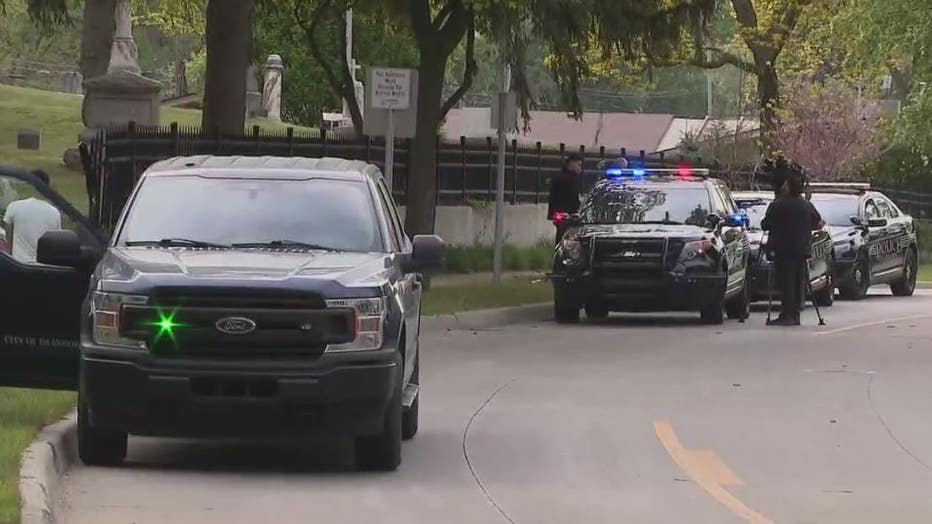 Police say it started at a 7-Eleven in Garden City on Ford Road early Friday morning. Two suspects in a Kia, carjacked a Chrysler 300 – a single gunshot was fired in the air.
And then, the chase was on: One suspect was in the Chrysler and the other in the Kia, spanning five jurisdictions and topping speeds of 100 miles per hour. The Chrysler crashed at the cemetery near Outer Drive.
"It is the most excitement we have seen here in a long, well, ever," she said.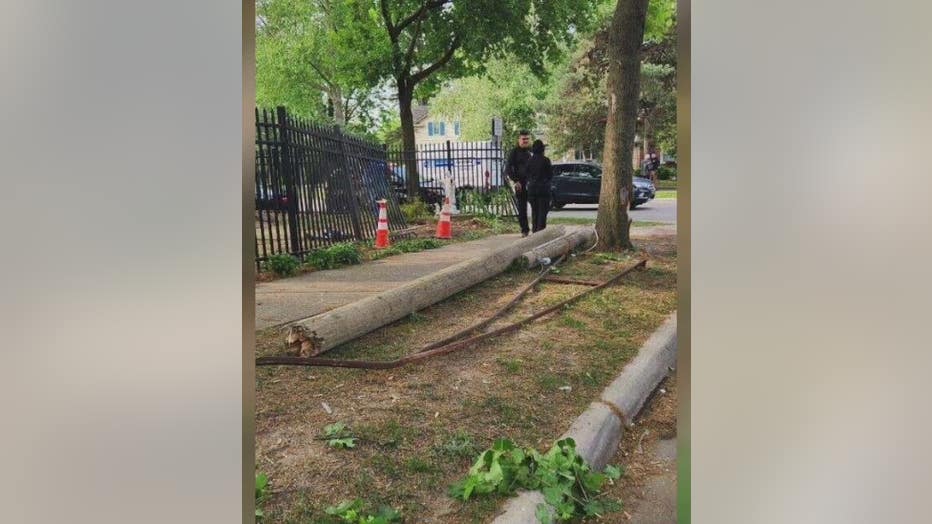 The second car involved in the chase ended up off I-96 near Evergreen in Detroit had four flat tires. Investigators credited Michigan potholes for bringing that car to a stop.
"Not very bright thing to go ahead and destroy other people's lives in the process just so you can get whatever jollies you got from the crime you just committed," said DeBlois.
Two people are in custody as of Friday morning – charges are on the way.
Meanwhile…volunteers clean up their mess.
"It's terrible to upset these graves and the loved one who are buried here," said Pete Linette from Sacred Heart Parish.
Oil was splattered all over headstones, toppled monuments, and some things will never be the same.
"Some figures of Jesus was damaged, I don't know if that can be repaired," he said.