MDOT forum talks plan to turn I-375 into a corridor with sensitivity regarding problematic past
DETROIT (FOX 2) - The Michigan Department of Transportation set up post in the Eastern Market shopping around its I-375 reconnecting communities project.  The forum provided an open house for ideas - with a sensitivity to the emotional past that is intertwined with the freeway.
"The vision is for it to be a vibrant boulevard, one that gets a lot of use from the community - not only the transportation aspect, but also the land use aspect to serve those reconnections," said Jon Loree, senior project manager."We realized that there's a lot more work that we want to do with the public engagement around what the corridor looks like, the look and feel of it."
But the work is very sensitive given the well-known devastation that followed the original creation of I-375.  Two predominantly Black neighborhoods - both Black Bottom and Paradise Valley were gone afterward.
Jamon Jordan is a Detroit historian.
"And of course, the plan now is to make that a surface street again," he said. "And I would hope that what happened before - which destroyed neighborhoods, destroyed businesses, displaced residents, homeowners, business owners, churches, community organizations. They were all displaced by the destruction of this, most of whom received no compensation.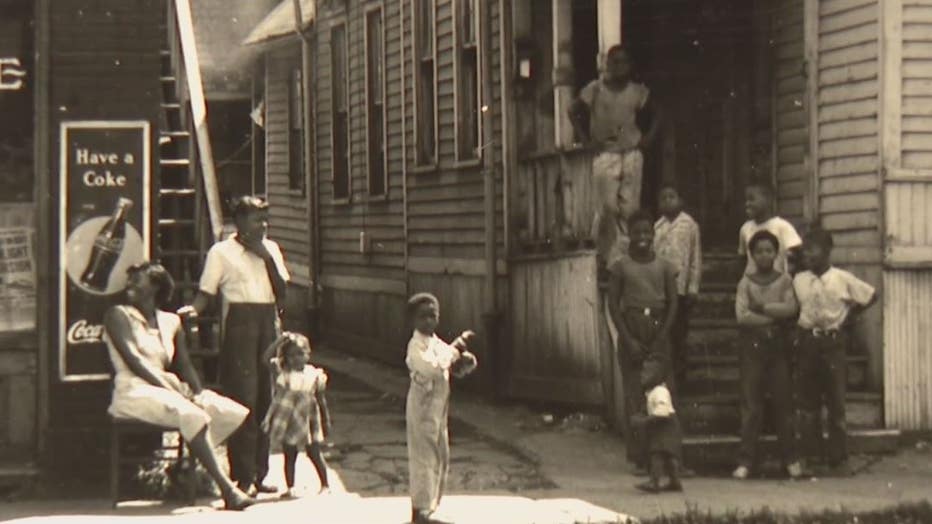 "I'm hoping that hoping in the future what happens with this development, does not mirror what happened in the 1950s and 60s."
That's the part so many neighbors are watching extra closely. Some already feel the project will need major tweaks to rebuild both community and trust.
If we want to really rebuild that and take the opportunity to address the wrong that we did, we have to think about the scale of the street and what does it feel to be walking down that street and going into shops and all of that," said one Detroit resident. "We can't just replace it with some of the kind of boxy, cookie cutter designs that we've seen going into other cities."
MDOT designers say they are committed to an equitable approach.
"We want to really celebrate all of the great things that that community brought forward at that time," Loree said. "So we're looking at ways within the aesthetics, but also within the land use - ways that we can incorporate that history into the project as well."
FOX 2 spoke to a Detroit Reparations Task Force member who said this is not officially part of their efforts. But they added they are watching to see how this project progresses.