Michigan deer hunters reported more than 303K kills during 2022 season -- DNR breaks down the data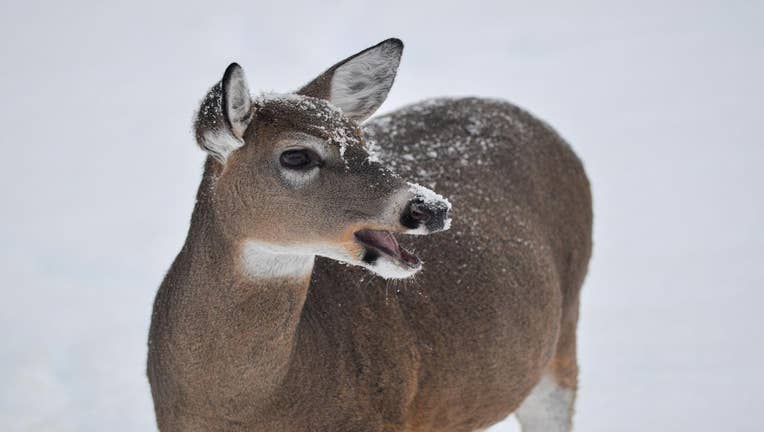 article
(FOX 2) - Michigan deer hunters reported 303,087 kills during the first season of mandatory reporting.
The state began requiring hunters to report their deer within 72 hours. This data would allow the Department of Natural Resources to see where deer were killed, while aiding in tracking diseases, the DNR said. It was implemented after a decline in harvest reporting.
READ: System for reporting deer harvests a 'huge' step forward for tracking diseases
According to data from the DNR, 586,595 hunters purchased a deer license for the 2022 season, which ended on Jan. 31.
The bulk of deer taken this season were in the here southern Lower Peninsula, where 182,586 deer were harvested. In the northern Lower Peninsula, 97,714 were reported, and 22,787 were reported from the Upper Peninsula.
DNR data showed that most deer, 154,598, were harvested during the firearm season, which was from Nov. 15-30. According to deer reported, about 30% of those deer, 45,834, were hunted on opening day. When compared to the entire deer hunting season, that number accounts for about 15% of deer taken. 
Most reported deer were antlered – just over 56%, of the harvested deer were antlered. Of these, 172,044 were legal bucks. According to the DNR, 23,123 hunters reported harvesting more than one buck. 
Of the reported deer, 131,043 were antlerless; 83% were reported as does, 6.2% as doe fawns, 8.9% as buck fawns, 1.4% as bucks with antlers less than 3 inches, and 0.5% as bucks with shed antlers. However, the DNR said the accuracy of these reports will need to be verified in future years.
Counties with most deer harvested:
Sanilac County – 8,150 deer
Montcalm County – 8,103 deer
Newaygo County – 7,422 deer
Jackson County – 7,141 deer
Lapeer County – 6,976 deer
In addition to the data about deer taken, the DNR provided information on the time it took to report the deer harvests. 
According to the DNR, nearly 83% of hunters completed their report in under five minutes. More than 86% of reports were received through the DNR website, while the app accounted for 13% of reports. In total, 208,408 individual hunters submitted a harvest report.