Michigan lawmakers hosting town halls to discuss recent widespread DTE power outages
WESTLAND, Mich. (FOX 2) - Two Michigan lawmakers are holding town halls Monday to give DTE customers a place to discuss recent widespread power outages.
Hundreds of dozens of customers lost power from two winter storms. The first storm left some people without power for as long as a week.
Sen. Jim Runestad will host a town hall for members of the 23rd Senate District from 5-6:15 p.m. at the Commerce Township Hall at 2009 Township Dr. in Commerce Township. Runestad said officials from DTE Energy and Consumers Energy have been invited.
"My hope is that this event will give residents an opportunity to be heard," he said. "As lawmakers, we have a duty to listen to residents of our districts and help them to amplify their voices."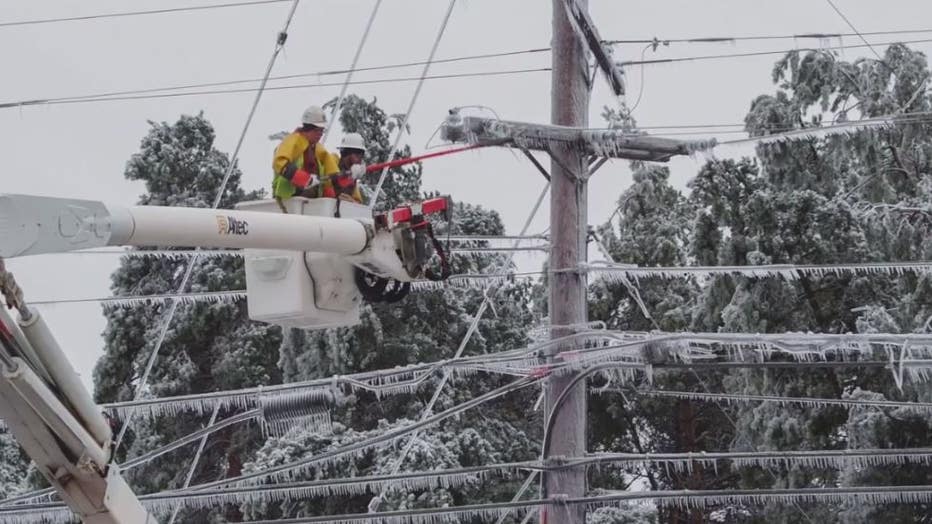 Congresswoman Rashida Tlaib will host a town hall from 6-8 p.m. at Westland City Hall at 36300 Warren Rd. in Westland. The Michigan Environmental Justice Coalition and We the People Michigan will be at the event, along with the Westland mayor and city council members.
Attendees are encouraged to RSVP for Tlaib's event here.
These large power outages and discussions about them come as DTE makes its case for why the Michigan Public Service Commission (MPSC) should approve a rate increase for the company.
The MPSC is also holding town halls to hear from customers later this month:
March 20 from noon to 2:30 p.m. at American 1 Credit Union Event Center at 128 W. Ganson St. in Jackson
March 20 from 5:30 p.m. to 8 p.m. at Fordson High School's auditorium, 13800 Ford Road in Dearborn
March 2 from 6-8 p.m. on Microsoft Teams (A link to participate through Microsoft Teams will be posted closer to the day of the virtual town hall on the event's webpage)