Michigan Lowe's employees surprise co-worker with wedding
WARREN, Mich. (FOX 2) - When an employee at the Lowe's store in Warren told her co-worker's that she was feeling uninspired about planning her wedding because she didn't have family to share it with, they stepped in and gave her the wedding of her dreams.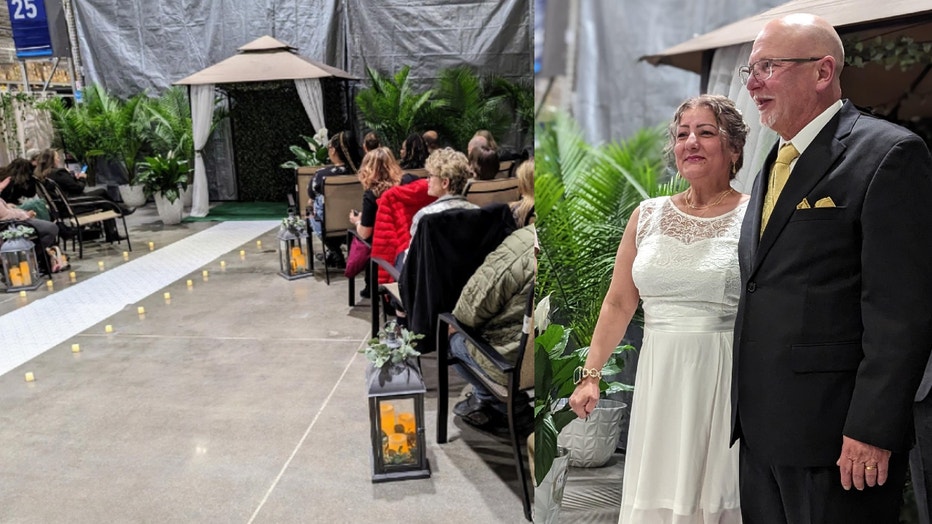 Nahren Hido's family lives in Iraq and wouldn't be able to attend, so instead of having a big celebration, she and her fiancé Howard Corder were going to get married at the courthouse.
Hido said a co-worker asked about their wedding plans. Corder said they were going to the court, and Hido said, "I wish we could get married at Lowe's."
So, her co-worker's got to work to make it happen. They spent two weeks planning the wedding, which happened in aisle 25.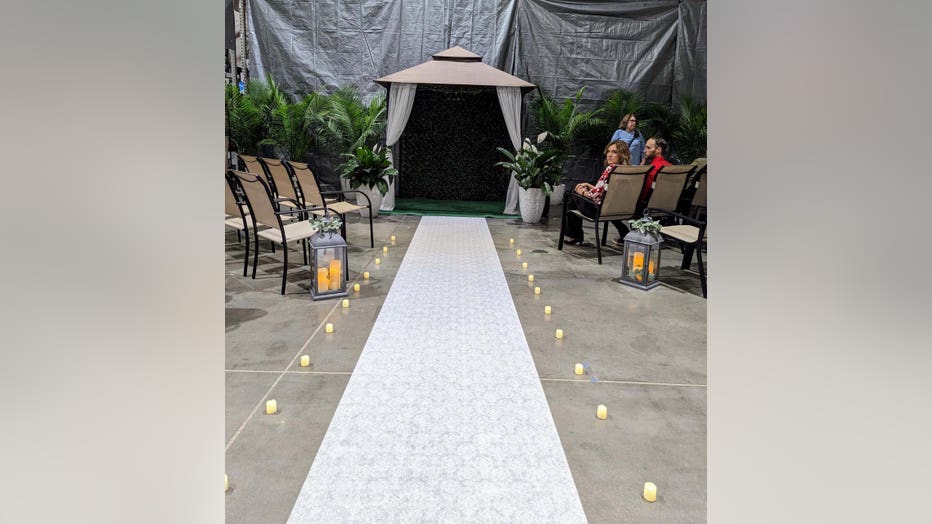 They used outdoor furniture as an altar, covered the aisle in carpet samples, and used flowers from the garden center.
"They did so amazing of a job," Hido said. "It makes me feel awesome. It's like they are my family because I don't have family in this country."
See all of the wedding photos: