Michigan State shooting victim was Clawson High School graduate
CLAWSON, Mich. (FOX 2) - One of the three victims killed at Michigan State University has been identified by Clawson High School as Alexandria Verner, a 2020 graduate.
FOX 2 obtained a letter sent to families from Clawson Public Schools, confirming that Verner was one of the three students killed in Monday night's shooting at Berkey Hall and the MSU Union.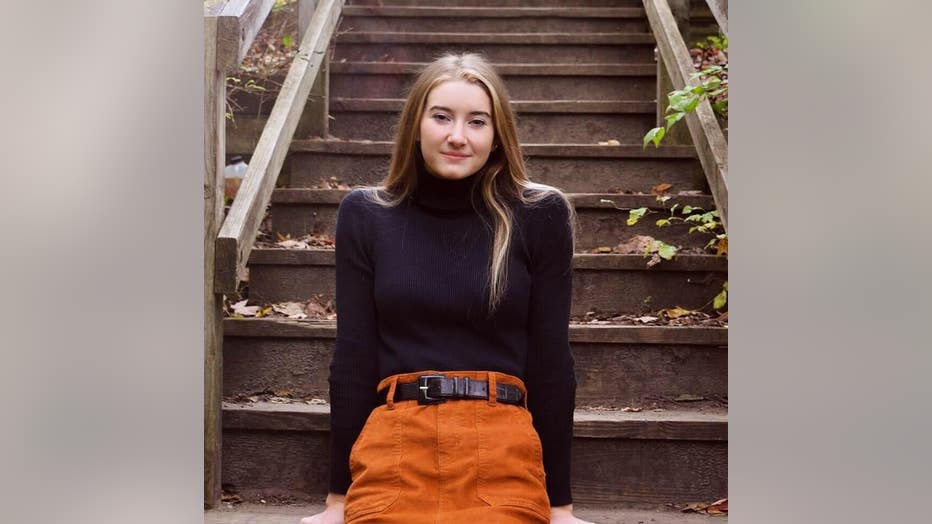 "Alex was and is incredibly loved by everyone. She was a tremendous student, athlete, leader and exemplified kindness every day of her life! Her parents, Ted and Nancy, and sister Charlotte and brother TJ are equally grieving but are certainly already feeling the uplifting support of this tremendous community. She started at Baker Preschool, moved on to Schalm Elementary School and finished at Clawson Middle and High School. If you knew her, you loved her and we will forever remember the lasting impact she has had on all of us," the statement read.
Clawson Public Schools has enabled its crisis response team to handle the situation and have members in all buildings. They also have additional mental health support from Royal Oak Schools and therapy dogs from Walled Lake.
Michigan State shooting victims: everything we've learned about the 8 students shot
Verner was one of eight students shot by a man with no affiliation to MSU. 
In a statement from the Grosse Pointe Public Schools, two students from the district have been identified as the other two victims. 
"Earlier this morning I learned that both Grosse Pointe North and South each have a recent graduate that died from their injuries last night at MSU," Superintendent Dr. M. Jon Dean wrote."
Michigan State confirmed one of the victims as Brian Fraser, a sophomore at MSU. The third victim is not being identified by the school, out of respect for the victim's family.
Dr. Denny Martin from Sparrow Hospital in Lansing was fighting back tears as he was commenting on the work of the nurses and surgeons as they cared overnight for the five critically injured students. 
"It's so terrifying because today we had chapter and a lot of girls are walking home to their dorms," said Olivia Murray, a junior at MSU. "It's so scary hearing them all say they're under their bed or they're barricading their door and hearing crying and screaming."
By midnight, a total of 8 people had been shot with three of them dead.
Police located multiple victims at Berkey Hall before getting reports of a second shooting at the MSU Union, which is several blocks east, also located along Grand River. More victims were found there.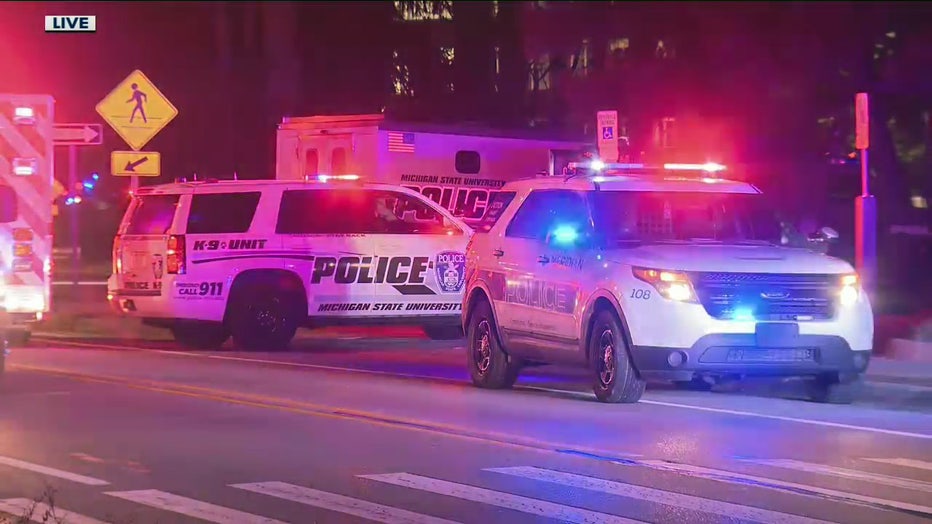 Police investigate on campus at Michigan State University.