Michigan State student cultivates garden business, beautifies Detroit
DETROIT (FOX 2) - A student at Michigan State University has been growing her gardening business.
Jayda Baker, owner of Garden Galore, believes there is no true failure in gardening. 
"The sun will always shine, the rain you can't tell when it's going to come, but it shall come, so there's no true sense of failure," Baker said.
Her passion for gardening began at a very young age. Today, she has become one of the brightest new faces in beautifying Detroit, one garden at a time.
"I was in my grandma's yard, I was in my mom's yard. I know how to pull those weeds from the root, no joke about it. Don't play with my grandma's yard," Baker said.
What started as a simple gardening blog three years ago has now blossomed into "Garden Galore," her consulting and landscaping business.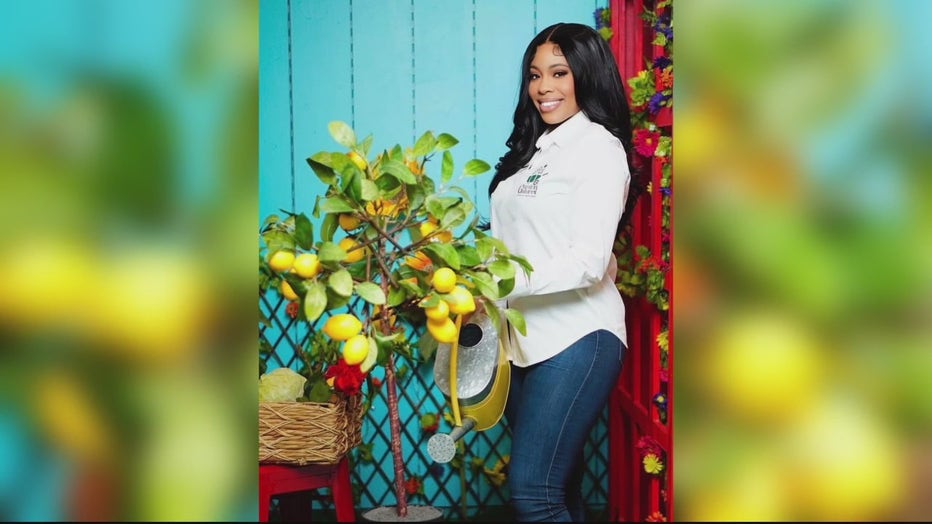 "In the midst of the pandemic, I had really bad cabin fever. Depression and anxiety were killing me with me being locked down in a home with someone that had an autoimmune disease, and we were trying to be as careful as possible. A spur-of-the-moment trip turned into Garden Galore," she said.
Today, Garden Galore is a growing service that's gaining a lot of traction. Baker personally collaborates with her clients, helping them design, nourish, rehabilitate, and cultivate their own spaces. 
"I can assist from beginning to end, from the layout to design, from maintaining it throughout for the landscaping services or simply sitting down and saying, 'I don't know what to do. Can you diagnose the plants that have diseases in my yard?'" she said.
With the weather getting warmer, she is excited to continue spreading her wings. She plans to partner with other local businesses and organize "plant and sips" throughout the city. 
"You can enjoy an adult beverage and also take home a personal plant. Each one is themed with a different theme," Baker said.
As a third-generation gardener, Baker is studying to become a certified master gardener while running her own business. She encourages others not to be intimidated or deterred and to keep going.  
"There are so many options of perennials that you don't have to worry about. The Dollar Tree sells seeds, two for a dollar. These things are easily accessible to people, but they don't know that it's available," she said.
For Baker, it's all about setting an example. 
"Home Depot, English Gardens, Denuit's — I was the one Black or brown face there. So, it really had to take me out of my comfort zone to just say, 'Hey, I don't know where to start. Can someone help me?' And once I got started, I was just willing to assist anyone," Baker said.