Michigan State University students welcomed back with hugs, support after shooting
EAST LANSING, Mich. (FOX 2) - As classes resumed Monday at Michigan State University, a week after a gunman killed three and wounded five others, the community gathered to welcome students back.
Heather Sertic organized the welcome event to help students as they cope with the shooting that killed Arielle Anderson, Brian Fraser, and Alexandria Verner. 
"My daughter was very anxious and very nervous about coming back today, and I knew she wasn't the only one," Sertic said. "Today has been about support and embracing them. They're so grateful."
Read: MSU shooting victims continue improving as school promises to pay medical expenses
Kelly Scott and her son Dylan visited East Lansing to give out hugs.
"It's been emotional, as you can imagine. There's been a lot of kids that have said it's harder than what they expected it to be," she said.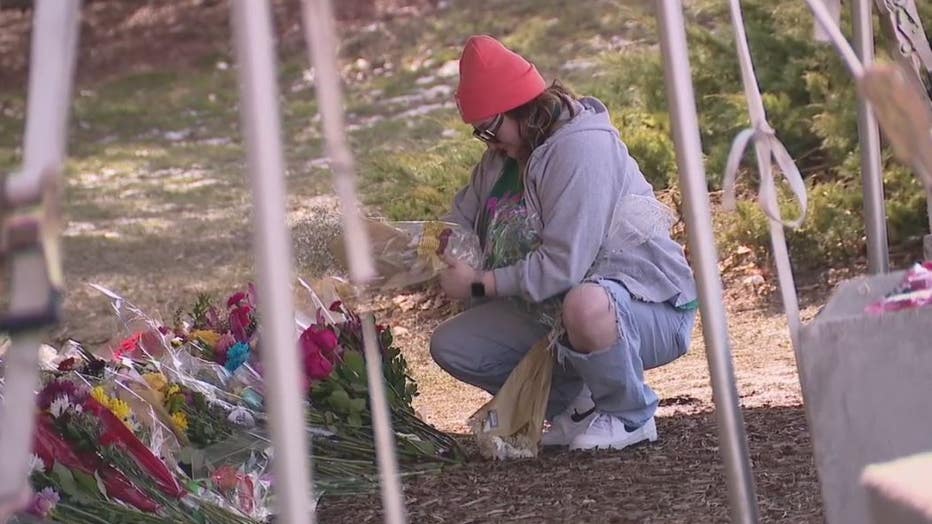 It was comforting for students as they reclaimed their campus.
More: March for Our Lives: Groups demand change after Michigan State University mass shooting
"You can't pretend that everything is normal but coming back here is an act of resiliency," student Tamara Robaciu said. "Reclaiming the space, so it's not just the tragedy that occurred."
"It's really emotional, if I'm gonna be honest with you," student Grayson Bacarella said. "I've had my fair share of hugs today, and seeing everyone out and being together, grieving together, it really touches something inside of you."