Michigan sues Flint for not signing long-term water deal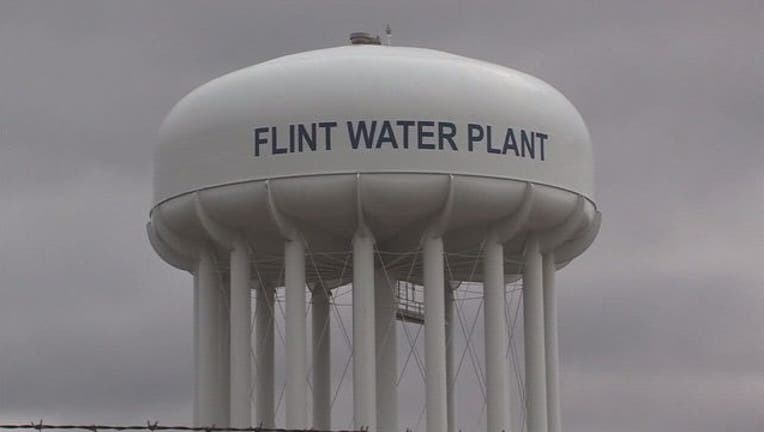 article
LANSING, Mich. (AP) - The state of Michigan sued Flint Wednesday, alleging that the City Council's delay in approving a broadly backed recommendation to buy water long term from a Detroit-area system is endangering public health in the wake of a man-made crisis that left the supply contaminated with lead.
The Department of Environmental Quality had threatened legal action if the council did not approve Mayor Karen Weaver's recommendation or a reasonable alternative by Monday. The council instead OK'd a short-term extension of its contract with the Great Lakes Water Authority.
RELATED: 8,000 Flint residents facing foreclosure for refusing to pay water bills
"Ensuring that the residents of Flint have drinking water that meets public health standards is our primary concern," DEQ Director Heidi Grether told The Associated Press in a phone interview.
State and federal officials do not want Flint to change water sources a third time after a fateful 2014 switch resulted in lead contamination and other issues while the city was under state management. The suit was filed in federal court and seeks an order that Flint must enter into the 30-year contract to comply with federal and state drinking water laws.
In April, Weaver recommended that the city continue getting its drinking water from the Detroit system long term, saying a third switch would be too risky and expensive. Her decision is supported by top federal, state and local officials, but has drawn concerns from council members.
Flint mayor wants to keep Detroit water after lead crisis
Under her plan, Flint would remain a customer of the Great Lakes Water Authority for the next 30 years instead of transitioning to a new Flint-area pipeline as planned. A previous money-saving decision to join the Karegnondi Water Authority in 2013 set the stage for the disaster when state-appointed financial managers controlling Flint in 2014 decided to temporarily tap the Flint River while the regional pipeline to Lake Huron was being built.
The river water was not treated to reduce corrosion for 18 months. As a result, lead leached from old pipes and fixtures, causing elevated lead levels in children and leaving residents to drink and bathe with bottled or filtered water. 
More:
High ranking Michigan health officials arraigned in connection to Flint water crisis
Health chief, 4 others charged with manslaughter in Flint