Michigan Supreme Court hearing cases for gun rights in schools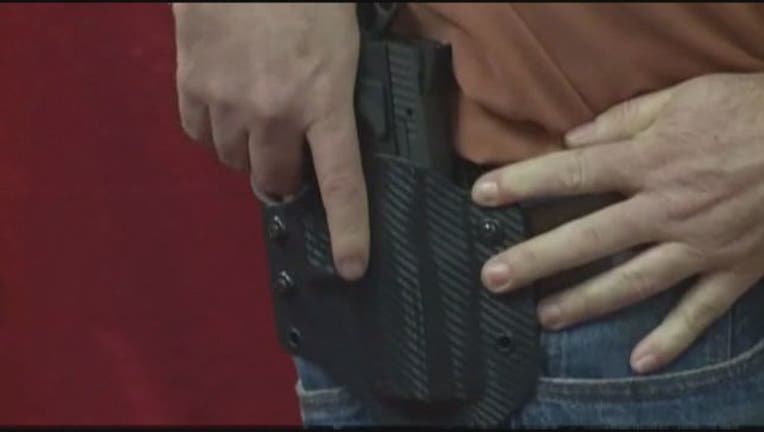 article
(WJBK) - The Michigan Supreme Court will begin hearing arguments Wednesday on two cases involving gun rights and schools. 
At issue is whether state law should overrule a district's weapons policy. State law currently allows people with a concealed carry permit to bring openly holstered weapons into gun-free zones.
The case stems from an incident in 2015 when a man openly carried his gun into a concert at Ann Arbor Pioneer High School. It created quite a stir and, in response, the school board voted to ban all guns on school property, except for law enforcement officers.
"If a student were to bring a gun into a school, that would be worthy of an expulsion," said Jeanice Kerr Swift, superintendent of Ann Arbor schools. "So why would it be different for other folks? ... What this case is about is local communities having a choice."
Separately, the Clio district, north of Flint, has a similar policy. The Supreme Court is hearing challenges from gun owners in both communities.
The case from Ann Arbor has been on the court's docket for more than a year. But arguments set for Wednesday are getting extra attention in the wake of a Florida school shooting in February that killed 17.
The state's highest court has allowed outside groups to file briefs, including the Brady Center to Prevent Gun Violence. The Washington-based group said Michigan schools must have the power to set safety policies. 
But another organization, the Michigan Coalition for Responsible Gun Ownership, said schools must cede some ground to the Legislature.
"Firearm possession, and the right of self-defense that is inseparable from it, demand uniform treatment," the group said.
 
---
The Associated Press contributed to this report