Michigan troopers show generosity out of their own pockets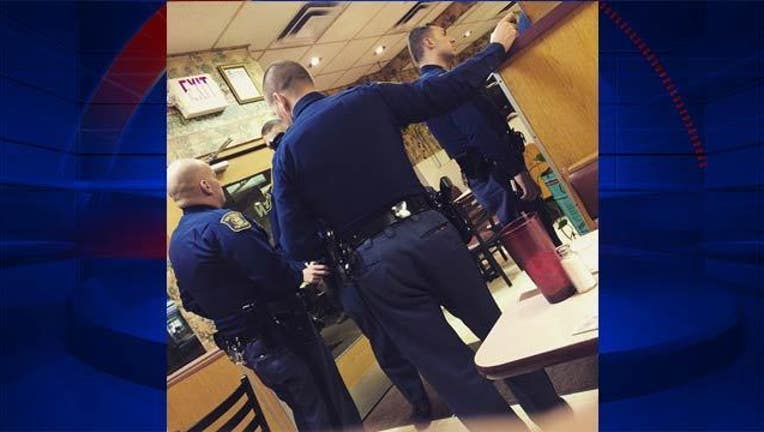 article
Juan Rios was visiting from Texas when he captured a photo of the troopers and posted it on Facebook with the caption that detailed the good deed.
Rios says the man, who needed help, asked the cashier what he could buy with the little money he had. It wasn't much -- only fries.
That's when Rios says the troopers stepped in and bought a meal for the man.
Rios says the random act of kindness was "something really cool to see."
State police Sgt. Yvonne Brantley identified the troopers as Jeff Jerome, Jeff Short, Zachary Tebedo and Travis Pohl.
Brantley says the Tri City Post in Saginaw is "all about serving the people and the community."