Michigan will lose a seat in Congress next census. Officials think it could come from Detroit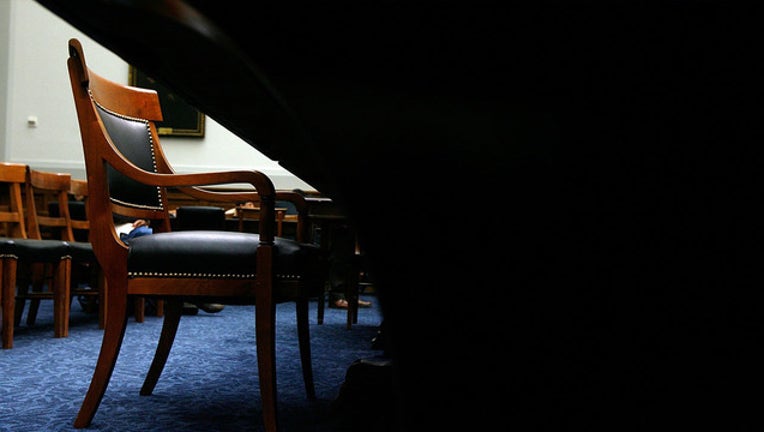 article
(FOX 2) - Michigan's population has grown since 2010, but it won't be enough to salvage congressional representation.
For the third census in a row, Michigan is expected to lose a seat in the House of Representatives. University of Michigan sociology professor Lisa Neidert explains the growth of Michigan is relative to other states.
"...lots of states are growing faster than Michigan," Neidert said. "Just because you're not losing population doesn't mean you don't lose out."
Think of it by imagining you're running a race. Michigan might be improving its time, but because other states are improving by more the state hasn't done enough - therefore it's losing its seats.
Congressional representation in the House is a zero-sum game and there must always be 435 house seats. Which means the states that gain and lose congressional seats depend on how their populations have changed over the decade. And Michigan's slight growth is tied to its lack of migration from other states.
"We don't do well with inter-state migration," said Neidert. "Our migration growth is due to foreign born people coming into Michigan."
Since 2010, Michigan's population has grown by 112,000. That increase has largely been buoyed by foreign-born migration, since the state and country are experiencing 30-year-low fertility rates. Even though that increase puts Michigan in a better position than states like West Virginia and Illinois, which are expected to lose population, the 1.1 percent increase still won't be enough.
The question that officials are now asking is, where will that seat be taken?
"The last time we lost a seat, it was going to get taken away from the youngest rep, the one with the least tenure," said Neidert.
That's what happened to Lynn Rivers, a Democrat from Michigan's 13th District who was elected in 1995. Her territory was then absorbed by long-time incumbent John Dingell in 2003. As the boundaries from Dingell's district changed, so did the number of his district, moving from 16th to 15th to the 12th, which is now held by Debbie Dingell, his wife.
A similar instance happened after the 2010 census when Hansen Clarke's 14th district was drawn into the 13th district, which was held by Democrat John Conyers at the time.
This time, Neidert suspects the seat will come from somewhere in southeast Michigan.
"My guess is the Detroit area will be the area that loses because the slowest growth is in Detroit, Flint, and Southfield districts," wrote Neidert in an email.
This time however, the seat selected won't just be the newest member of Congress - the burden is on the 13 members of the independent redistricting commission, a new initiative put in place by the Voters Not Politician's campaign, which was approved by Michigan voters during the 2018 midterm.
The redistricting commission will use a seven-step rubric. The rules span from maintaining a single, unbroken shape to ensuring maps must not give disproportionate advantage to a political party. While the instructions weren't originally laid out for deciding how Michigan gains or loses a seat, the group's founder Katie Fahey said the same rules will be used following congressional house seat shifts.
Learning from past mistakes, Michigan has already ramped up its census count duties more than a year before the census can be filled out. After Detroit residents returned a 64 percent response rate in 2010, a 6 percent drop from the 2000 census, members of the Michigan Nonprofit Association decided to start early.
Failing to account for some of the hard to count populations, like children and racial minorities, would negatively impact the state's revenue source. Because almost half of Michigan's budget comes from the federal government, the state is at risk of losing hundreds of millions of dollars.