Michigan's newest task force seeks to solve state's population loss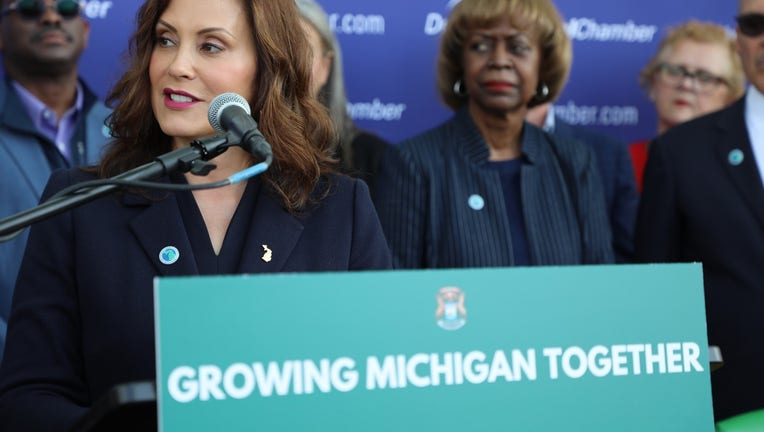 article
MACKINAC ISLAND, Mich. (FOX 2) - Among the biggest announcements from the Mackinac Policy Conference was the state's response to a slew of reports finding Michigan is falling behind its neighbors as its population lags.
To combat the slowdown, Gov. Gretchen Whitmer established a task force that will evaluate why Michigan is failing to attract talent and what it needs to improve if it plans to compete with other states in the Midwest.
The 'Growing Michigan Together Council' will strategize ways to keep residents already living in the state while assessing areas of education, public transit, and its infrastructure that could draw in a new talent pool.
"Over the last few decades, we have seen Michiganders find opportunity elsewhere because jobs and talent have been pushed out of the state," Whitmer said in a statement. "Since taking office, I've made it a priority to change that narrative."
The task force will be chaired by co-chairs Ambassador John Rakolta Jr. and Shirley Stancato. The council will have 28 members.
"With this council we can ensure Michigan has the tools to make this state a place where families want to live, work, and build their lives," said Ambassador John Rakolta Jr. "We're focused on attracting young talent and building a statewide framework – through education and infrastructure – that will expand opportunity for every resident. I'm excited to work with the council to build on Michigan's economic momentum." 
MORE: Detroit's population drops but pay for city leaders is going up
Whitmer made the announcement Thursday. She had intended to make population loss and talent retention a staple of the annual policy gathering.
One of the group's first objectives is to identify a population goal for 2050. It will also prepare the state's workforce for in-demand jobs and emerging industries by making recommendations to schools, sustainable transportation, and water infrastructure.