Misspelled sign at Trenton football stadium, joke from Southgate football team highlighted by ESPN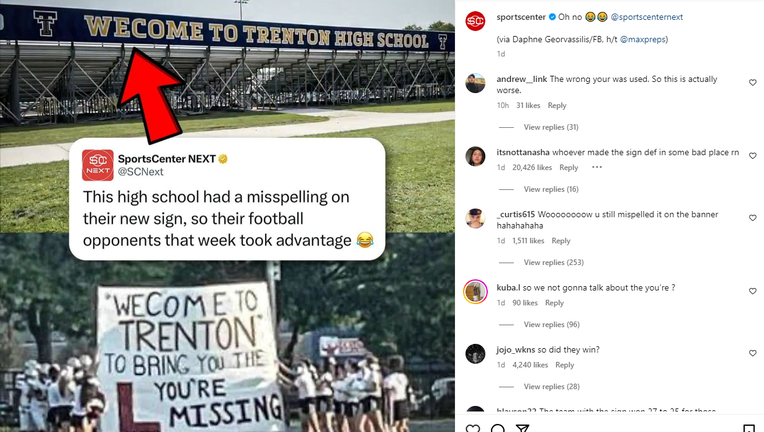 article
TRENTON, Mich (WJBK) - Months after a spelling error at Trenton High School's football stadium made local people laugh, it made its way to ESPN's social media, where more than 1.2 million people liked and commented on the post. 
The posts on Sportscenter and Sportscenter Next's Instagram pages each got about 620,000 likes and thousands of comments. 
The post showed a typo on the stadium saying "Wecome to Trenton High School," along with a photo from the opening football game of the season when Southgate Anderson cheerleaders brought a sign that read "Wecome to Trenton to bring you the L you're missing."
Southgate won that game 29-28 and finished with a 7-3 record on the season.  Trenton finished the season with a 5-5 record. Both teams lost in the first round of the state playoffs.