Mom writes heartbreaking eulogy for daughter who died from heroin overdose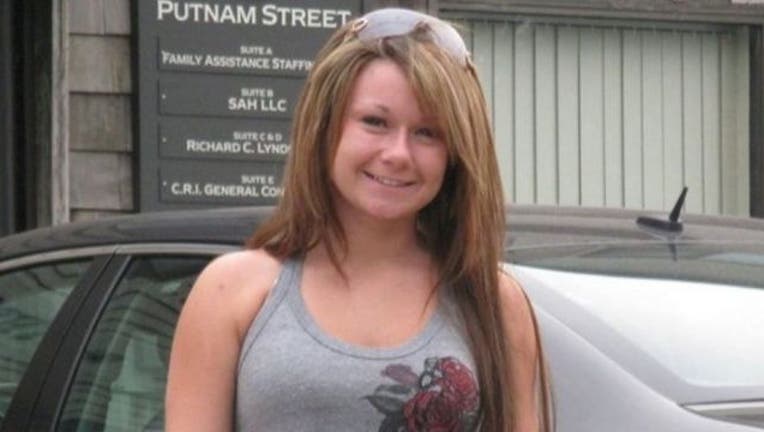 article
The mother of a 23-year-old woman who fought a long battle with addiction to heroin confronted her daughter's disease in heartbreaking fashion: she tore the addiction to pieces in her daughter's eulogy.
Kelsey Grace Endicott, 23, died of an accidental overdose on April 2. Her mother, Kathleen Errico, had the task of writing and delivering the eulogy for her daughter at her funeral earlier this month.
She had initially posted the eulogy to Legacy.com and was asked by friends to put it on Facebook so everyone could read it - she also included the picture of Kelsey above. So far, almost 4,000 people have shared it.
When she was asked to post it, she included this message: "Hopefully it will work as many miracles as her obituary has. We need to talk and educate the world about this epidemic."
Endicott had gone to multiple rehab facilities since September 2014, her mother shared, not living at home as she transferred from program to program.
"She worked hard and fought the good fight eventually regaining custody of her beautiful baby boy Camden and finding that sobriety was a much better way to live, but the demon was still there," Endicott wrote. "Kelsey had just 10 months shy of sobriety and was due to move home in 2 months but God had other plans."
Endicott shared her daughter's words:
"I am someone who is determined, insecure, emotional, neurotic, shameful, cunning, angry and honest. I am everything but simple. I hate being alone yet am addicted to the feeling of sorrow and depression. I am a person who is too insecure to be loved and terrified to be broken. I am hard on the outside but an emotional train wreck deep within the heart."
Read the entire eulogy on Facebook below or by clicking here: