Monroe toddler found unresponsive and badly bruised, mother and boyfriend arrested
MONROE, Mich. (FOX 2) - A Monroe mother and her boyfriend have been arrested after a toddler was found unresponsive and bruised all over his body.
On Sunday morning, police were called to a home in the 700 block of South Roessler where a 2-year-old boy was found not breathing and bruised. He was revived by CPR and taken to Promedica Hospital in Toledo, Ohio.
The child is now in critical condition. The child's 19-year-old mom and her 22-year-old boyfriend have been arrested.
"Whether it be this time of year, whether it be any time - it's just unacceptable. This is clearly a child abuse case and it's terrible," said Monroe Police Capt. John Wall.
Jayla Philips was charged with second-degree child abuse while Cody Eagle, who is not the boy's biological father, is also a person of interest and is charged with assaulting a police officer.
Next door neighbor Autumn Paul says she heard Philips and Eagle arguing Sunday and went to the door to see what the commotion was about.
"All I could see from afar was the baby laying on the couch with his arm just laying there, and his leg just dangling," said Paul. 
Paul says neighbors ran across the street and did CPR until first responders arrived. Paul says shes only known Philips a few months and thought she seemed nice.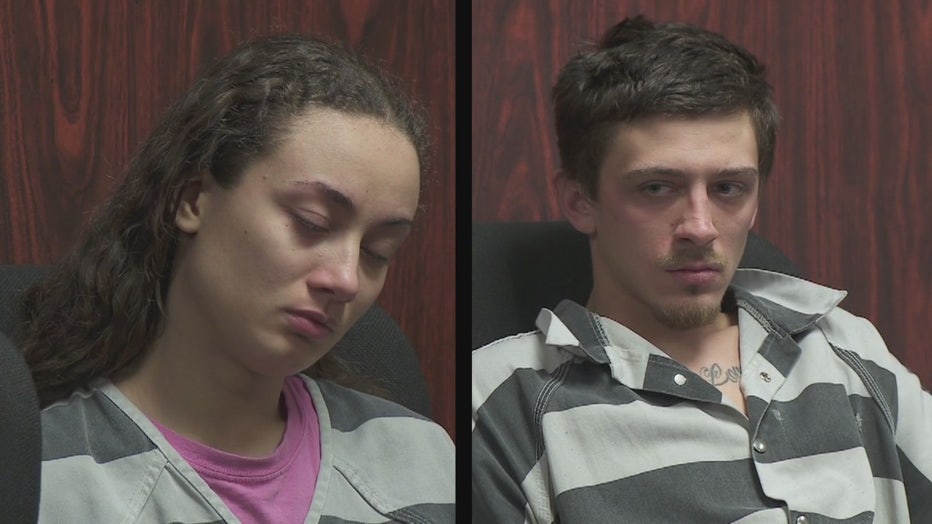 Mom, boyfriend arrested in child abuse case.
"That makes me think twice about who you have around your kids period or who has kids. I can't believe you could do that to your own kid or let your boyfriend physically do that," Paul said.
Philips and Eagle both pleaded not guilty. They will be back in court next month.