MSU student killed in hit-and-run in Oakland Township on holiday break
OAKLAND TOWNSHIP, Mich. (FOX 2) - A Metro Detroit family is grieving the loss of a 22-year-old hit and killed in a hit-and-run in Oakland Township. 
Ben Kable was fatally injured, while the suspect is still being sought in the crash, which happened just before 6 a.m. on New Year's Day.
"It was New Year's Eve, the only thing I can think of, is he was walking home from a party or something, he didn't want to drive," said Richard Vess, who lives nearby. "He was either in the lane of traffic or somebody swerved off, I don't know," said Richard Vess, who lives nearby.
A day after a deadly hit-and-run near Rochester Road just south of Whim Lane in Oakland Township, according to the Oakland County sheriff's office.
Kable, of Shelby Township, was walking in the road just before 6 a.m. He likely never saw the driver who crashed into him from behind, then kept going, according to investigators.
The victim was a Michigan State University senior studying electrical engineering, home on break.
"We don't have a Ring doorbell or anything like surveillance," Vess said. "I think the cider mill does have cameras how far they span out, I just don't know."
Oakland County Sheriff Michael Bouchard said the public's assistance is being sought for more information.
"A terrible crash like this is horrific enough," he said in a statement. "But to flee the scene and leave a person in the road like trash, is unforgivable. We need the public's help finding this person."
Investigators are looking for a woman, possibly of Asian descent, driving a BMW 3 Series, model year 2012 to 2019, suspected to be white.
"It doesn't matter if you are 22 or 50, you get hit by a car it's heart-wrenching," Viss said. "I feel bad for the parents. I don't know who did this. I hope they would come forward, but that's on them."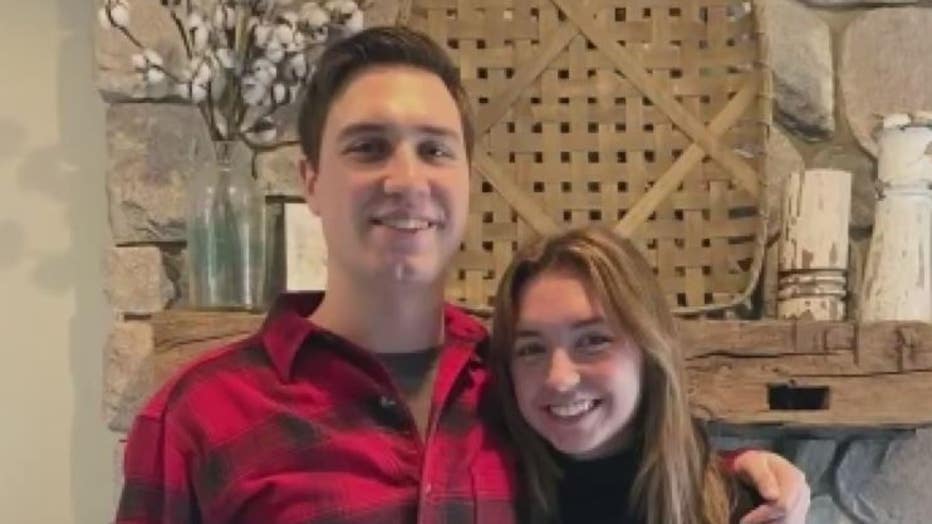 Ben Kable was killed in a hit-and-run while home for holiday break from MSU.