Neighbors left without homes after explosion condemns Mount Clemens townhouses
MT. CLEMENS, Mich. (FOX 2) - Neighbors of a townhouse that exploded last week in Mount Clemens are now without homes.
"I was sitting downstairs and my baby boy's 22. He was upstairs and there was like a boom! Then he comes running down, and also I saw a blue light. So, he come running down and said, 'What is it?' I said, 'Thunder or tornado because that's the day they said a tornado was coming.' So, looked out the back, and he said, 'No, that's not it.' He went to the front, then he said, 'The house down the street blew up,'" Joanie Dickerson said. "It shook the whole entire house. Seven units that's right here, and it shook the whole entire house." 
Firefighters say the firewall in the row of townhomes on Mark Drive fell, and connected units suffered smoke damage. These homes have since been condemned.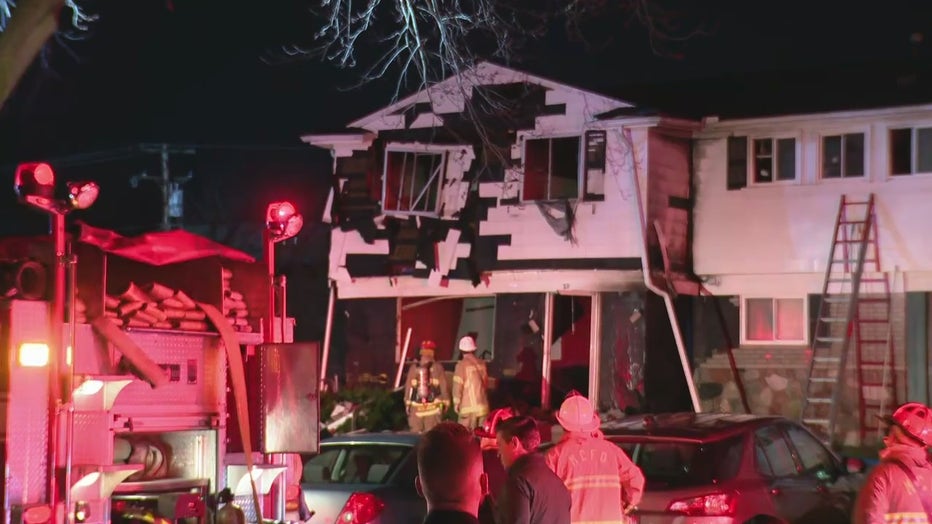 "I was like what? I was in shock and I'm still shocked. We don't have no utilities at all," said Dickerson, who has been living in a Sterling Heights hotel since the explosion. "We don't know when we'll be able to return back to the home or if we will return. I'm just lost right now, and I'm angry, and I'm frustrated with what's going on."
The cause of the explosion is under investigation.
There is a GoFundMe page to help Dickerson.