Neighbors question $60,000 land deal for new subdivision in Madison Heights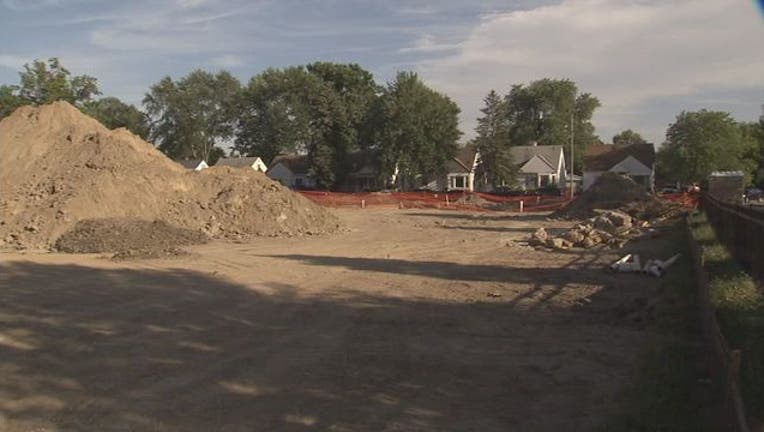 MADISON HEIGHTS, Mich. (WJBK) - Some residents in Madison Heights are protesting a new subdivision. 
The subdivision is going in at the former site of Monroe Elementary on Alger Boulevard. But neighbors say they're upset over how the deal was reached, and find some of the details suspicious. 
The land was sold dirt cheap to a developer.  Some neighbors want to know why the 3.5 acres of land was sold for only $60,000.
"It doesn't seem like it was sold for anywhere near what it's worth," said James Russell Bettridge, who lives nearby. "You'd think that if they had done due diligence in looking for a buyer they would've done a lot more than that. So, it seems suspicious."
"I think the people around here would've put up $60,000. If we all chipped in, we could've bought it and kept it the way it is. And, that's what we prefer to do," said Mark Holcomb, who also lives nearby. 
Debbie Ott, who organized the protest, agrees the neighborhood would've banded together. 
"We want to keep this a green space. If we can prove this deal was done secretly and illegally, we can get this green space back and our community can have the fun place it had for the last 8 years," she said. A couple dozen people showed up Tuesday night at the space in protest, with many holding signs that said "Save Our Green Space."
"We just don't understand how the city would let this happen, or how the school board, I mean - then they're going to ask for money at the next election, they're going to want to pass millage because we're broke. We need money, when they let this go for pennies for the dollar," added Holcomb. 
Work is already underway on the property. 
The upset neighbors are asking the state attorney general's office to take a look at the deal. Ott says the office has been notified but they have yet to hear back.
John David of Emergency Restoration bought the property. He and Randy Speck, the superintendent of Madison Schools, say the project will include skill trade opportunities for high school students from the Madison District Public Schools, which are needed in the construction business.