New 5G cell tower on Wyandotte elementary school has parents livid as meeting turns hostile
WYANDOTTE, Mich. (FOX 2) - A 5-G cell phone tower at a school has become a lightning rod of controversy in Wyandotte.
The district set up an informational meeting for parents at Washington Elementary but the mood quickly escalated Thursday night.
"So we want answers want to know why we weren't notified five years ago," asked a parent.
"Sir we're giving you those answers," said Wyandotte Superintendent Catherine Cost.
But they never got those answers, in fact they never even got to ask the questions in a packed cafeteria.
At issue — a new 5g cell phone tower — literally feet away from the school.
Superintendent Cost quickly lost control of the meeting.
"We as a school ..." she said.
"No not we as a school, we as parents," yelled one father.
They are concerned about radio frequency waves and possible long-term health effects.
The American Cancer Society says there's no strong evidence that proves radio frequency waves are harmful — however the organization says this does not mean exposure to RF waves from cell phone towers has been proven to be absolutely safe.
Parents were furious, especially as the school superintendent paused the meeting unexpectedly.
"I'm going to push pause for 5 minutes - and I am going to come back," said Cost. "If this continues, we are going to end the meeting. I will see you in five minutes."
"Now let us talk," yelled one parent.
And just like that a few parents took over the meeting.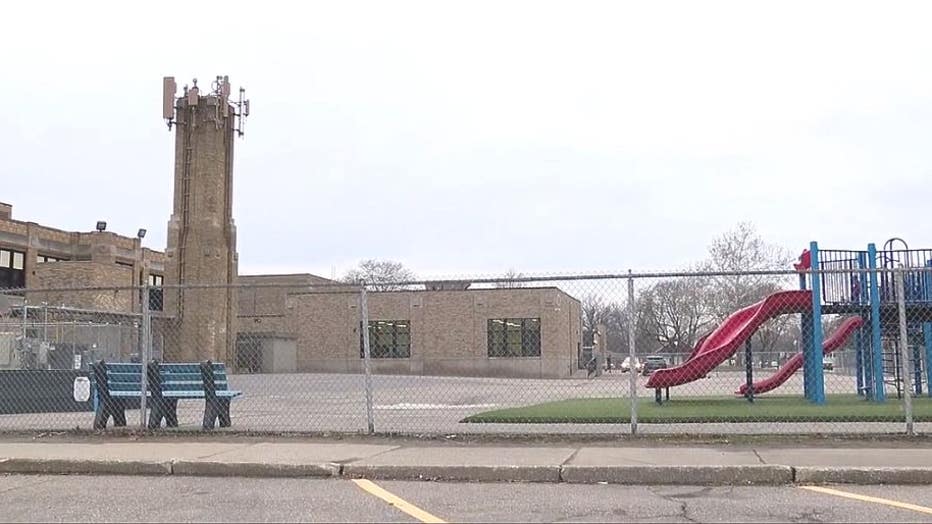 "We do need to find out when this tower is becoming operational, said parent Alexandria Cotner. "Our goal for this meeting was to get a pause, please. We need a pause until all the information is gathered, all of our questions answered."
"I'm a lawyer I have a background in law, I have a background in zoning and real estate law," said parent Josh Castmore. "This is not where one of these towers is supposed to exist. So as far as I'm concerned, T-Mobile is already in breach of their agreement with us and we should terminate this agreement immediately."
And with that, the superintendent emerged and took the microphone.
"At this time, we are going to disband the meeting," she said over a din of noise and questions.
Police were called and everyone — including the media — was ordered to leave.
FOX 2: "Do you have anything to say to the media about this?"
"I'm disappointed in our parents," Cost said. "This was designed to be informational and some people took over - and it is not a productive information conveyance. So we will try it again at a later date."
FOX 2: "But do you understand why they're upset?"
No comment," she said.
Some parents were disappointed.
"I think we got what we expected tonight," said Castmore. "And I hope that changes, but I'm not optimistic."