New Jersey boy catches 600-pound fish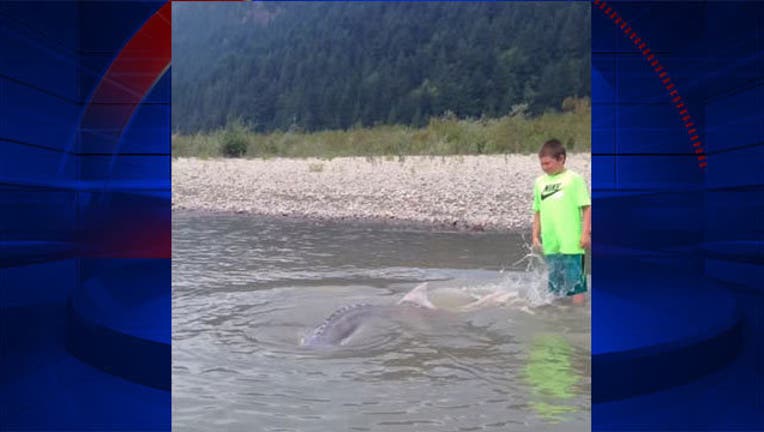 article
A New Jersey boy went fishing and caught something a lot bigger than himself: a gigantic 600 lb great white sturgeon. 
Kegan Rothman reeled in this beast during a fishing trip to Canada. With help from his dad and their fishing guide, they were able to catch the endangered species after a 2-hour battle. 
The fish measured about 10-feet long, more than twice the size of the youngster. Once it was measured, they released it back into the river since it's an endangered species. 
The trip was a reward for his good grades, but that wasn't the only thing they celebrated!