New greenway connecting Detroit Riverfront to Michigan Central and Corktown opens Wednesday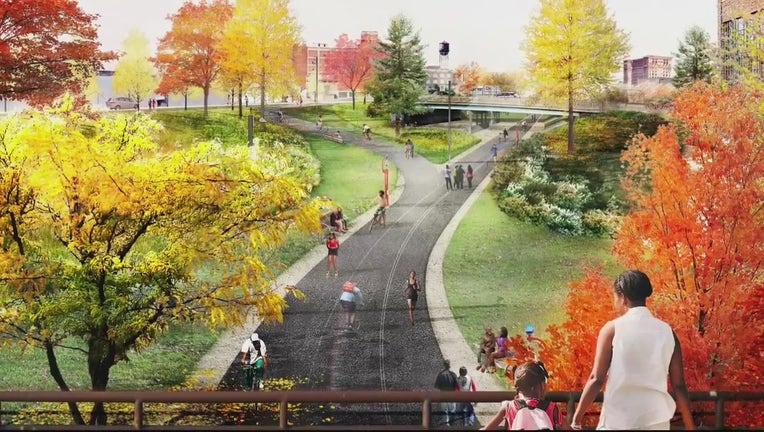 article
DETROIT (FOX 2) - Detroit will get a little bit more walkable when the city unveils its newest strip of the riverfront Wednesday.
After a year of construction, the Southwest Greenway is officially open. A significant portion of the Detroit Riverfront Conservancy's larger plan to build a 27.5-mile path called the Joe Louis Greenway, this portion connects the riverfront to Michigan Central.
It also attaches several other surrounding neighborhoods to a growing network of trails and paths along the Detroit River.
The Southwest Greenway's grand opening will include figures from the city, Ford, as well as several nonprofits hoping to further beautify the riverfront. It'll be unveiled at 2:30 p.m. Wednesday.
When work began on the Greenway, it came with renderings that showed trees dotting a rolling landscape where people can run, walk, bike, and recreate next to the shoreline. While the riverfront has already scored accolades celebrating it as a national tourist spot worth seeing, the spanning walk along the river shows the city has no interest in slowing down.
RELATED: New Southwest Greenway will connect Detroit neighborhoods, Michigan Central Station, Riverfront
Along with Corktown, the trail will also help connect Detroit's coming "Mobility District" around the old train station as well. It will also connect to a newly-planned location called the Ralph C. Wilson Jr. Centennial Park. 
You can also see updates on the Joe Louis Greenway here.