No job? Tips for teens to fill their summer time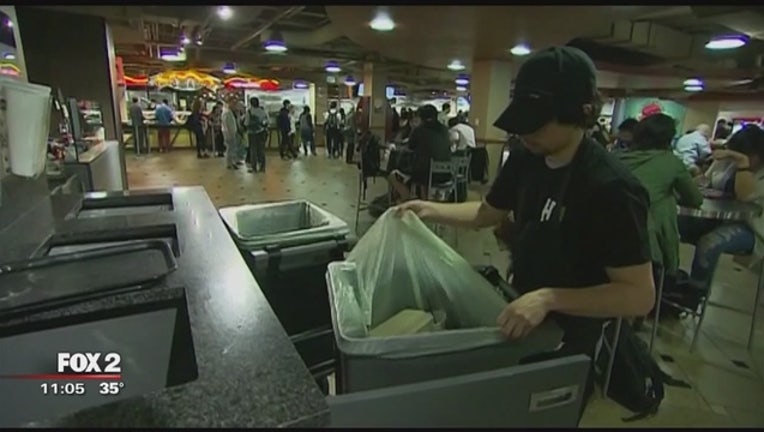 article
NEW YORK (AP) - With the number of teenagers working summer jobs in decline since the 1980s, students and their parents have found creative ways to fill summer months. Some still find traditional summer work, while others spend their summers doing a variety of activities and work that can help them pad their college applications.
Here are examples of what some teenagers are doing from June through August, with tips from experts on how kids can productively fill time when school is out.
GET TRAINING
Mary Ellen Ynes is the mother of two in the Silicon Valley town of Redwood Shores, California. Her nearly 16-year-old daughter just started her first full-time summer job last week, but it took some extra effort to get it. When she turned 13, she found many of the camps in her area were expensive overnight travel camps. But after some digging, she managed to find some nearby camps that cost less and offered "counselor-in-training" programs.
After two summers of training, she got a work permit from school and applied to work part-time at a local upscale health club as a childcare worker. She then parlayed that experience into a full-time summer camp counselor job at the club, making $10 an hour.
PREPARE FOR COLLEGE & BABYSIT
Sheila Sheley of Dallas has a 16-year-old daughter who will be a senior in the fall. Instead of a traditional summer job, Sheley encouraged her to find other ways that would better serve her college resume needs.
"Her primary `job' right now is finishing high school with a good GPA and full set of extracurriculars while managing the college applications process," Sheley said.
Sheley said her daughter worked part-time at a fast food chain last year, but the schedule wasn't flexible and the job only paid $8 an hour. So this year, Sheley said her daughter set up a Facebook page to promote her babysitting services, where she makes $10 to $12 an hour.
TAKE CLASSES
Shannon Behn, 17, of Mankato, Minnesota, will attend a five-week program at the International Film Institute of New York this summer rather than work a job. The short film she plans to make will be included in her college admissions portfolio as she pursues a major in film.
"It can definitely be hard for someone in high school to find summer work just because there are so many businesses and companies that don't hire anyone of that age range," Behn said.
STUDY, INTERN & PLAY FRISBEE
Susan Gottfried, who lives in suburban Pittsburgh, leans toward letting her 14-year-old daughter and 16-year-old son make their own summer plans.
Gottfried's younger child, who wants to be an animal behaviorist, will be a sophomore next year. There's summer homework in store for her and in July, the teen will take classes at the Pittsburgh Zoo. For most of August, she'll be an intern with a local theater company and performing arts academy, doing sound for summer productions.
Her son, a rising high school senior, is working on getting his driver's license. And while many of his friends have jobs, he'll spend his time touring colleges and finishing off work on his Eagle rank in Boy Scouts. He's also on an Ultimate Frisbee team.
"I suppose Ultimate Frisbee will be viewed as a commitment to a sports team, just as any other more mainstream sport would be," Gottfried said. "Will colleges give it more weight because it's a unique sport? Hard to say."
ADVICE FROM EXPERTS
Carlota Zimmerman in New York City is a career coach and success strategist. She says teens should look less to "beef up their resume" than find something that matches their interest.
"Don't focus on opportunities that look good, so much as opportunities that interest your teen since then there's a higher chance she'll stick with it, and that's a large part of what colleges want to see: consistency, commitment, intellectual curiosity, maturity and initiative."
Erin Goodnow, founder and CEO of Going Ivy, a college admissions consulting group in Phoenix, Arizona, echoed Zimmerman's advice. "If you think you want to be a social worker, volunteer this summer with a nonprofit organization in your neighborhood. If you want to be a doctor, get some experience in the hospital."
Getting ahead of the admissions process is also a good idea, said Andy Bills, senior vice president for enrollment at High Point University in High Point, North Carolina. Bills suggests using the summer months to write and edit college entrance essays, visit top five colleges and get familiar with application deadlines.