Not the beer! Southfield firefighters save truck full of beer after semi catches fire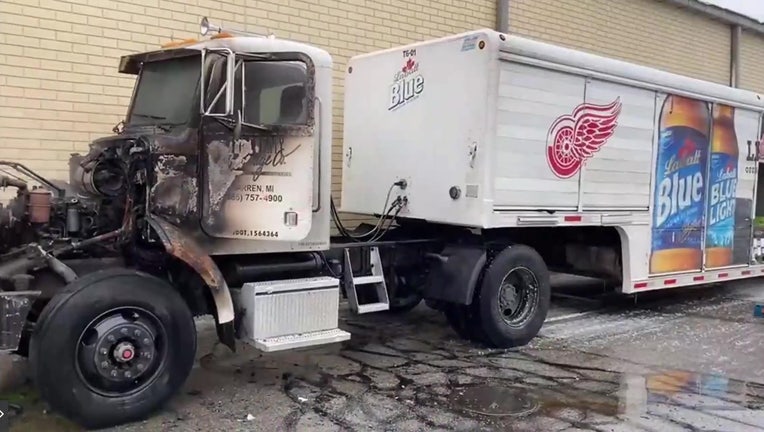 article
SOUTHFIELD, Mich. (FOX 2) - Have no fear, beer drinkers, the beer is safe thanks to the brave firefighters at the Southfield Fire Department.
A Labatt Blue delivery truck caught fire Friday morning while making a delivery at the Meijer on Telegraph in Southfield.
Thankfully, the Southfield Fire Department has a house just down 12 Mile and got to the scene fast. They were able to put the fire, which was contained entirely to the engine compartment and cab of the delivery truck.
According to firefighters, not a single bottle was damaged. That means the delivery driver can safely deliver the beer to the Meijer.