Oberon Day 2023: Where to celebrate the release of Bell's spring beer in Metro Detroit
(FOX 2) - Monday isn't only the first day of spring - it's Oberon Day!
Bell's Brewery welcomes its seasonal wheat ale beer back with a celebration near the end of March each year.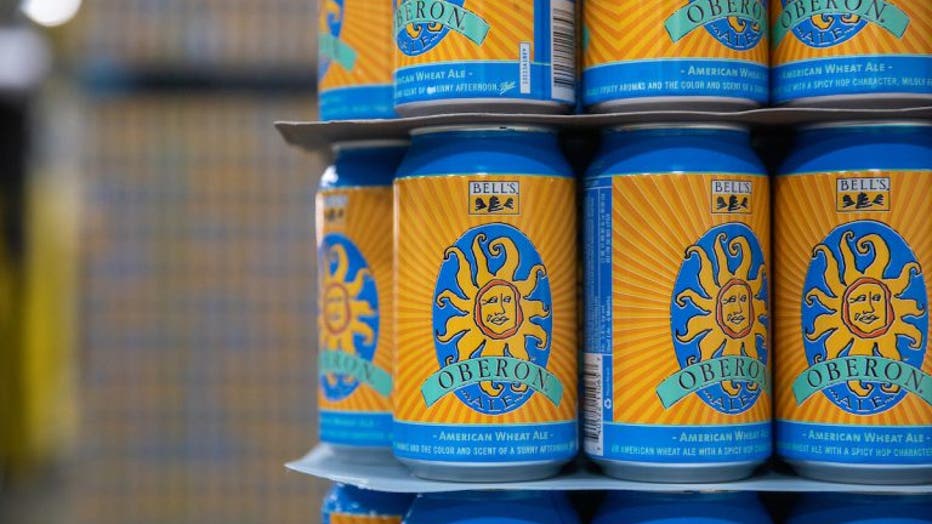 Oberon is available from March through September (Photo: Bells)
If you're on the west side of Michigan, you can celebrate Oberon Day with a pint and a party at Bell's – the Bell's Eccentric Café & General Store is hosting a release event featuring numerous varieties of the brew, live entertainment, and more.
However, if you can't make it to Bell's for the festivities, here's a few places you can celebrate around Metro Detroit:
Bell's Oberon Party at One Under Craft Beer and eats in Livonia
Oberon Day at 342 Bar & Grill in Dearborn Heights
$5 pints all day
Open mic starting at 8:30 p.m.
Oberon Day at Brown Iron Brewhouse in Royal Oak/Washington Township
Oberon on tap
Oberon Beer Mosa
Smoked pulled pork sandwich with Oberon BBQ sauce
Oberon Day at Ford's Garage in Dearborn 
Release party featuring variety of flavors starting at 4 p.m.
$5 pints all week
Oberon Launch Event at New Way Bar in Ferndale
Oberon will also be available at stores that sell Bell's, and there's plenty of bars and restaurants that will be tapping the brew, too. Use the beer finder here.