Two Redford gas station clerks arrested after man shot to death Friday morning
REDFORD, Mich. (FOX 2) - Redford police said they've arrested two gas station clerks for the fatal shooting of a man at the business early Friday morning.
One man was shot and killed inside or near a Marathon gas station at Telegraph and I-96 at around 3:30 a.m. and, according to police, the man was not armed, and it was not a robbery.
According to investigators, the man got into an argument with a clerk before the gunshots were fired. He was rushed to the hospital but later died.
The gas station has since been closed and there were several squad vehicles spotted at the scene.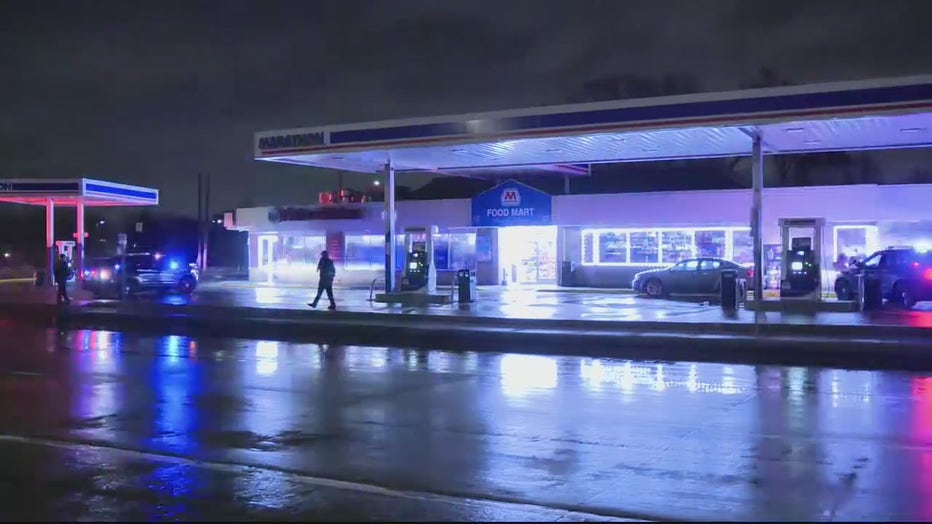 Police are reviewing surveillance video of the shooting to learn more about what happened but investigators have not revealed what the fight was about.
RELATED: 5 arrested in suspected theft ring for trying to steal 10 Dodge Rams from Stellantis plant
Two shell casings were also found at the scene.