One pleads guilty to nonfatal shooting at Dearborn daycare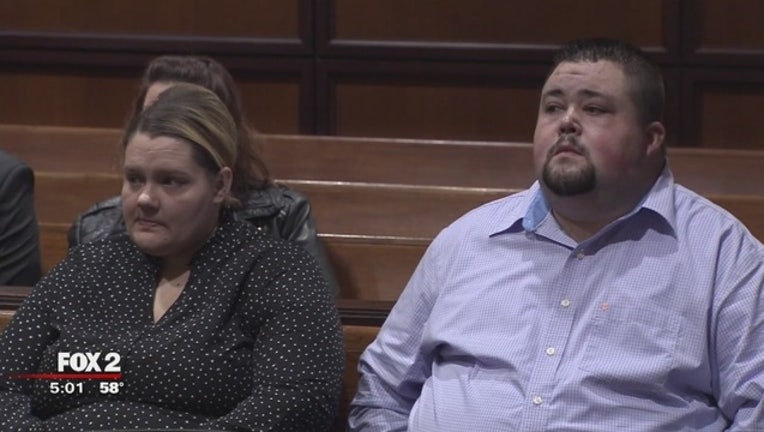 DETROIT (WJBK) - One of two homeowners where a toddler found a gun and shot two other toddlers has pleaded guilty to the charges.
Timothy Eubanks pleaded guilty on Monday to all six charges of second degree child abuse for the shooting that happened in the family's home last September.
Eubanks will be sentenced on July 10.
Dearborn couple charged in shooting of toddlers at unlicensed held for 6 felonies each
Timothy and his wife, Samantha, are accused of running an unlicensed daycare from their home and would watch children for friends and family during the day.
20 charges filed for Dearborn couple in illegal daycare shooting of toddlers
According to police, they found multiple guns inside the home where two three-year-old boys were critically injured when a toddler got their hands on a gun inside a Dearborn in-home daycare. 
On Sept. 27, police say Timothy left the home as Samantha watched six children at the unlicensed day care at their home in the 3600 block of Harding in Dearborn.
Multiple guns found at Dearborn in-home daycare where toddler shot two children
Around 10:20 a.m. that day, Samantha heard a gun fire upstairs. One of her 3-year-old sons found the couple's handgun unsecured in an upstairs bedroom and shot a 3-year-old boy in the face and another 3-year-old boy in the shoulder.