Online threat to Waterford high schools determined a hoax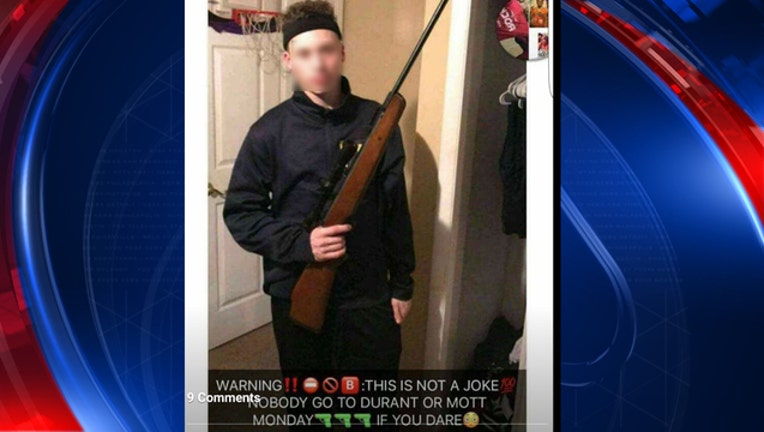 article
WATERFORD TOWNSHIP, Mich. (WJBK) - Police have determined a threat seen on social media to two Waterford high schools is a hoax, but say they will bolster police presence at the schools on Monday.
The threat was a picture of a teen holding a rifle with a caption warning Durant and Mott high school students not to go to either school on Monday. Police say the posting went viral.
Police investigated and learned the identity of the teen holding and rifle, and his friend who posted the picture. Both men, who are minors, were interviewed by police, who determined the posting was a hoax.
Police say the gun was a Ruger pellet gun, and that it's been taken into evidence. The case will be reviewed for possible criminal prosecution.
Police say due to the seriousness of the incident, there will be an extra police presence in and around all Waterford High Schools on Monday.
Waterford School District issued this message:
This evening, we were made aware of a Facebook threat against Durant and Mott High Schools posted by a student. The student was quickly identified and the Waterford Police Department was contacted. The police immediately went to the home of the student and it was determined that the Facebook threat was a hoax. Please be assured that the safety of our students and staff is our top priority. We will ensure that our students and staff feel safe and we will have a police presence at both Durant and Mott High Schools tomorrow.