Outdoorama, beer history tour, Autorama, and more things to do this weekend in Metro Detroit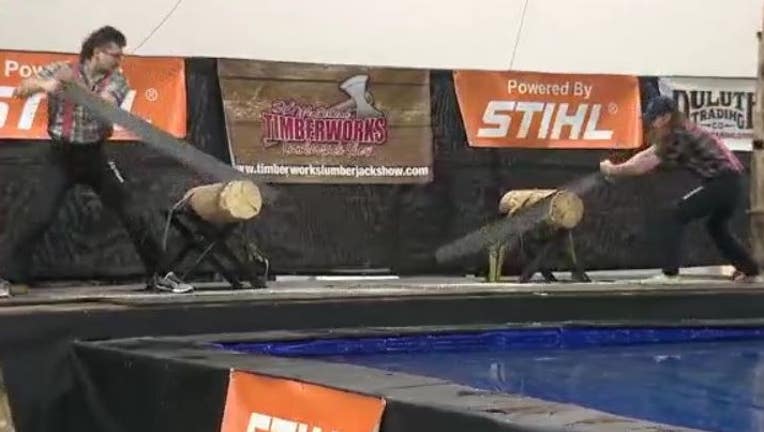 article
Whether you want to embrace your love of the outdoors, check out hot rods, or experience different cultures, this weekend you can do it all.
Here's what's going on:
Outdoorama
Thursday, Feb. 23 through Sunday, Feb. 26
Suburban Collection Showplace in Novi
This expo highlights all things outdoors, from boats to docks and more.
Activities include a lumberjack show, a deer processing demo, a pellet shooting range, and more.
Tickets are $12 for adults and $5 for children 6-14. Children 5 and younger are free. 
Sterling Heights Cultural Exchange
Friday, Feb. 24 from 6-10 p.m.
Sterling Heights Community Center
The 25th Cultural Exchange will feature a wide array of ethnic music and dance, desserts, and light appetizers from 18 area restaurateurs and over 55 educational tables and cultural displays from local groups and organizations.
Detroit Autorama
Friday, Feb. 24 through Sunday, Feb. 26
Huntington Place in Detroit
See hot rods, custom cars, and more at this event dedicated to vehicles.
Special guests include Dave Kindig from Kindigit design, Flavor Flav, Danny Koker & Kevin Mack from Count's Kustoms, and Happy Day's Henry Winkler.
Adult tickets are $25 at the gate and $23 at O'Reilly Auto Parts stores. Children's tickets are $10 and $9 at O'Reilly's. Children 5 and younger are free.
Skating with the Stars
Saturday, Feb. 25 from 3-5:30 p.m.
The Rink at Campus Martius in Detroit
Join Figure Skating in Detroit and special guests, including Olympic Gold Medalist Meryl Davis, World Champion Hurdler Candace Price, WNBA player Stacey Lovelace, and a surprise Ice Hockey Champion.
There will also be live music, hot chocolate, ice skating, giveaways, a photo booth, and more at this fundraiser in support of FSD.
Tickets are $15 – $50.
Detroit Beer, a Heady History Tour and Tasting
Saturday, Feb. 25 from 2:30-6:30 p.m.
The Detroit History Club at 3103 Commor Ave. in Hamtramck
This tour features stories of beer's past in Michigan and guided tastings. The stops will also include beer trivia and prizes.
An $89 ticket gets you a seat on the bus and three flights of beer – one at each brewery stop, water, and a light snack. This price includes tips at the breweries, too.