Ovarian Cancer Awareness Day: Doctors help woman give birth through IVF after devastating diagnosis
ROYAL OAK, Mich. (FOX 2) - Melissa Bradley was only 28 when she learned she had ovarian cancer, a diagnosis that nearly jeopardized her chances of becoming a mother.
The discovery was made when she and her husband Joshua decided they wanted to have children. Melissa began having gynecological issues like heavy bleeding during her periods.
"Abnormal periods. I was feeling really full and bloated, a lot of symptoms of pregnancy but not pregnant," she said. "I was devastated." 
Melissa went to Corewell Hospital in Royal Oak, where she was diagnosed with a rare form of ovarian cancer.
"Will we be able to have kids? And that was a very heavy thought, recurring thought," she said.
But the doctors at Corewell were able to come up with a plan to make sure she could birth children.
"We preserved the other ovary in the uterus and waited for the final pathology report. At that time when we got the pathology and when we got the report, we knew she needed chemotherapy in addition to surgery," said gynecological oncologist Dr. Zaid Al-Wahab.
Before starting chemo, Melissa arranged to have her eggs harvested, so she could do IVF.
"No one with my specific subset of cancer had ever had a successful IVF transfer, so we transferred two embryos and got two babies," she said.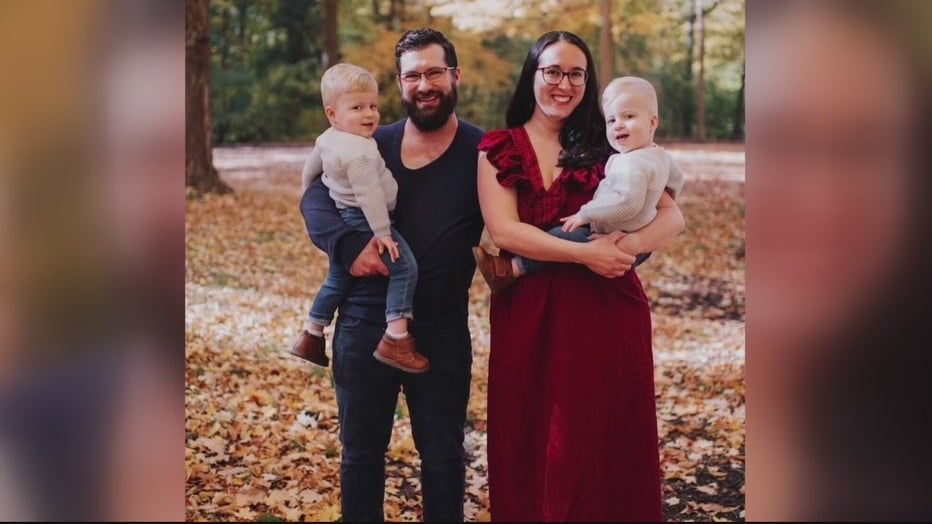 Melissa and Joshua now have 2-year-old twin boys named Ben and Fitz, and they are getting ready to welcome their third child, a baby girl
"The third is coming and that's even more magical," Melissa said.
Now, Melissa is working to be an advocate for others by participating in fundraisers to raise awareness and money for treatment of this disease. She is also sharing her story on World Ovarian Cancer Awareness Day, and she is working on a master's degree, so she can help women facing the same challenge she confronted and won.