Over 100 family and friends hold vigil honoring hit and run victims
DETROIT (FOX 2) - Tears, prayers and song sanctified the spot where a hit and run driver killed Erica Yancey and her sister-in-law, Brittany Jones.
"I still don't understand why they took my beautiful twin away from me," said Robert Jones. "We did everything: we grew up together, we shared everything together."
More than 100 of their relatives and friends met up at the Kings and Queens banquet hall on Schaefer near Pilgrim in their honor Tuesday, holding onto each other and the many memories that will keep the women alive in their hearts.
The two victims have seven children between them - the oldest being 19, and the youngest, at 3 years old.
"The sweetest person you could ever meet, like, my big sister was like a second mom to me," said Kyesha Johnson.
Yancey and Jones were leaving the banquet hall when a driver struck them as they crossed the street and then sped off.
"I was with both of these young ladies in their last moments and they were happy and they were smiling and ..." Johnson said before getting overcome by emotion.
The two women, both moms with seven kids between them, were pronounced dead at a local hospital.
"Comfort the mother and the father and the sisters-oh god be with the children! be with the children.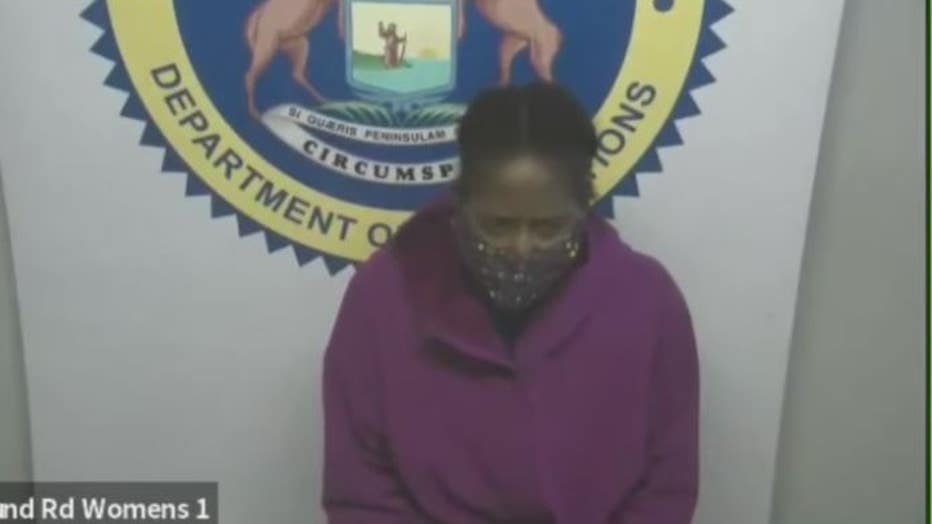 Hit and run suspect Jasmine Ansley.
The driver, Jasmine Ansley, is on the hook for the deaths. She turned herself into police Monday, and is charged with two counts of failure to stop at a scene of an accident resulting in death and one count of tampering with evidence.
She allegedly drove to this gas station after the crash and was seen removing items from her banged-up car. Ansley received a $10,000 bond.
"We don't have (any) ill feelings whatever happens, happens," said Tamika Carr, whose step-daughter was a victim. "We just know that there will be justice for Erica and Brittany."
"It's unfortunate that we're here right now but we're going to continue to move forward in a positive way," said Antonio Pickett, whose sister died in the crash. "I just ask that you all keep the family in your prayers, stay positive. no negative energy."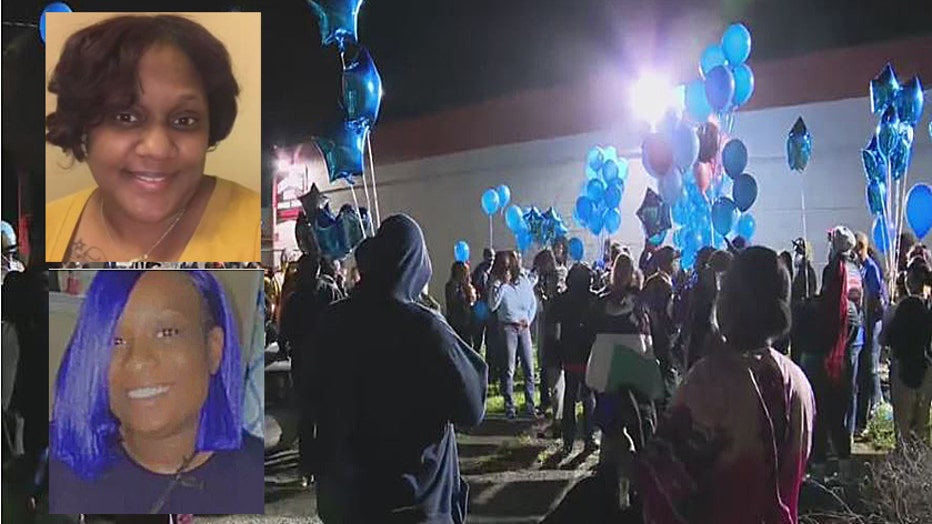 A large vigil was held for hit and run victims. Inset top: Erica Yancey. Inset bottom: Brittany Jones.