Over 400 Burger King employees lose jobs after franchisee closes 23 Detroit area locations
DETROIT (FOX 2) - Tawana Johnson is one of hundreds of state-wide Burger King employees left stunned after the sudden closure announcement by a franchisee on Monday.
"She told me that they were closing down and not to come in," said
Burger King restaurants owned and operated in Southeastern Michigan by EYM King of Michigan, based in Texas, is closing 26 sites across the state including 23 along in Metro Detroit.
"They just said they were closing down they didn't say the reason," Johnson said.
Johnson waited on Monday outside the Burger King location near Livernois and Grand River waiting for her manager to arrive so she could pick up her last paycheck.
EYM King of Michigan sent a letter to the Department of Labor and Economic Opportunity Workforce Development in Lansing, writing that nearly 430 people are impacted and that the company would permanently cease operations in Michigan due to "unforeseen business circumstances" and not being able to reach a resolution with Burger King Corporation.
FOX 2 called EYM and was told to contact Burger King's corporate offices which we did, and received a statement that says:
"We are aware of the situation, but cannot comment at this time due to pending litigation."
Read more: 23 Metro Detroit Burger King restaurants closing -- See the list
FOX 2 also obtained a letter that went out to employees. It said that, "We are unable to continue operating since Burger King corporation is not allowing us to do so."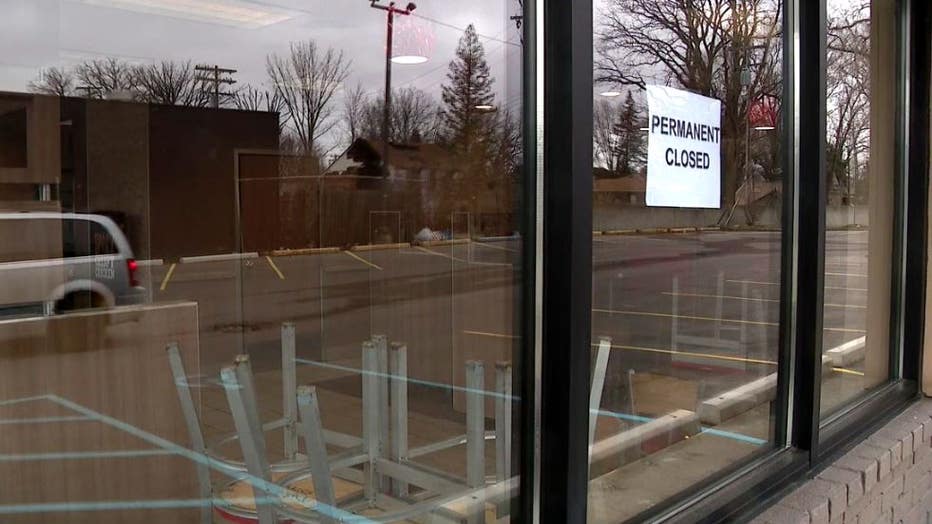 Although the letter explains the reason for the closing, one manager gave her own possible reason.
FOX 2: "What do you think happened?"
"I'm not sure, poor management I think," she said.
This manager says it was also difficult telling her staff they no longer had jobs.
"It was very uncomfortable," she added.
Johnson says she has found another job at another Burger King under different franchisee management, but she has a message for her former boss.
"If you hire somebody, let them know all the information so that way they can make their decision if they want to work here or not or find another one," she said. "Because if she would have told me at the beginning I wouldn't did it."
Burger King restaurants closing:
(Mobile users - can't see the list below? Click here)