Pair phone scammed elderly to bail out loved ones with Target gift cards: sheriff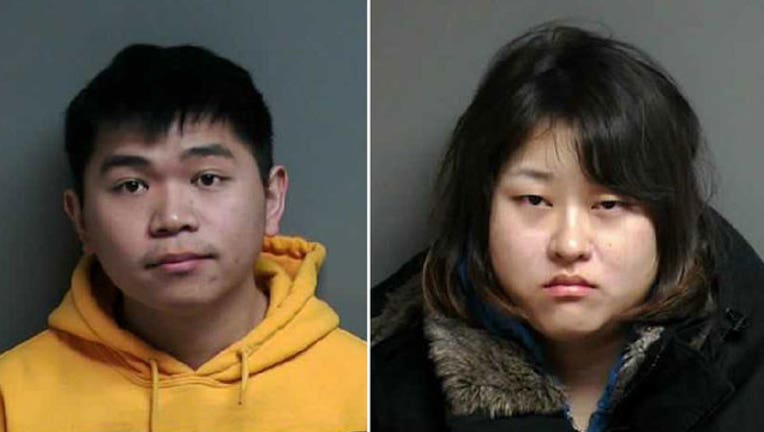 article
MACOMB COUNTY, Mich. (WJBK) - Two people are facing felony charges in Macomb County after authorities say they phone scammed the elderly with an elaborate plot. 
Authorities say Qingyu Wei, 27, and Xinfeng Zhu, 23, of Troy, would call a victim and tell them a family member or friend was involved in an accident, was in jail and needed bond money. 
Authorities say the scam was very elaborate, and they'd pretend to be the family member in jail or act as an attorney. The victims, ranging in ages from 66 to 80 years old, were told to buy gift cards from Target to cover the bond. 
The victims would then call Wei or Zhu back, and give them the gift card number and PIN. The pair would then go to Target and purchase other gift cards, such as EBay or Steam. Authorities say they bought high-end merchandise and sold it online to people overseas. 
Authorities say, between January 29, 2018 and February 24, 2018, the pair got $10,600 in gift cards from a single Target in Macomb Township.
Authorities were eventually tipped off to the scam by detectives in New York. They didn't elaborate on the connection. 
Wei and Zhu were arrested on Monday, March 12. Electronics, vehicles, money and other goods were also seized. 
Both are charged with one count of Conducting a Criminal Enterprise (20 year felony) and 2 counts of False Pretenses $1,000 or more but less than $20,000 (5 year felony). They're being held at the Macomb County Jail with a bond of $250,000, and will need to surrender their passports before release. They're due back in court later this month. 
Authorities remind that phone scams are real crimes that happen frequently. 
Never give out personal information over the phone, such as credit card information or your social security number. If you're suspicious, take the time to ask questions or ask someone you trust for help. Do not feel rushed. If someone requests you to make payment with gift cards, it is most likely a scam.