Partially-collapsed Eastern Market building to be demolished
EASTERN MARKET, Mich. (FOX 2) - The city of Detroit has slated a building in Eastern Market for emergency demolition after it partially collapsed over the weekend.
The collapse happened at the Del Bene building which is located at the corner of Russell Street and Winder in Detroit just before noon Saturday. Detroit's buildings department said its south facade had collapsed onto the sidewalk from the third and fourth floor.
According to its director, the Del Bene building is now slated for emergency demolition.
"Due to the dangerous state of the structure, an emergency demolition order is necessary for this building. A determination has not been made as to the cause of the collapse. This investigation is ongoing," said David Bell, director of Buildings, Safety Engineering, and Environmental Department.
A statement from BSEED said the decision was based on "an imminent risk of further collapse in a location that poses a direct life safety threat to the public."
The city said there is one open permit at the location for the first and second floor. There is no timeline for demolition. 
The Detroit Fire Department responded shortly after 11:30 a.m. Saturday to reports of a potential explosion out of Eastern Market. At least one person was injured after they were stuck by debris from the structure.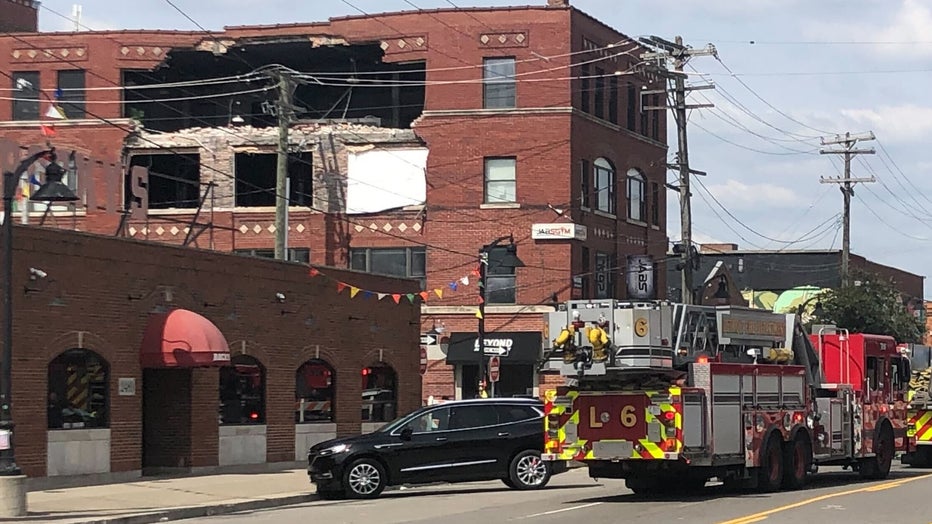 Eastern Market's Del Bene building.
Vehicles in the area were also damaged.