Plymouth police: duo drunk, playing with AK47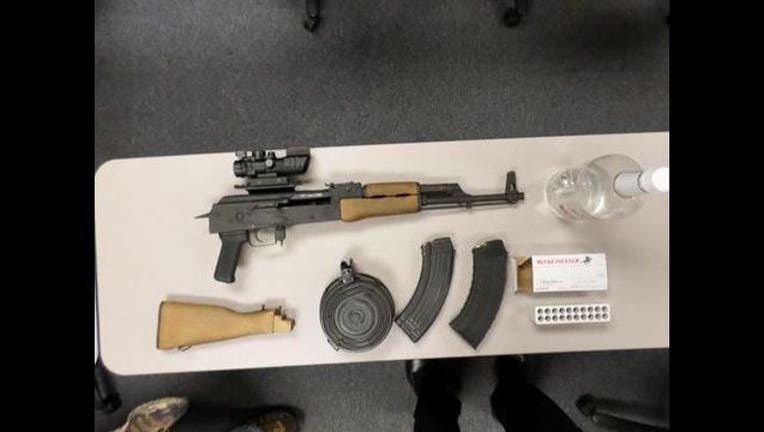 article
The Plymouth Police Department say two men pulled over in February were drunk and had pot and an AK47 in the front seat of the car.
Police said they were called to the downtown Plymouth parking deck on Friday by a caller who said two men were playing with a rifle on top of the deck. It was believed the rifle was an AK47. The caller said the men were in a green Chevy Impala.
Police arrived and spotted the car as they were leaving the deck towards Harvey Street. Police pulled them over just before 7 p.m. and found the unloaded AK47 in the front passenger side of the car.
Police said the gun had an unloaded magazine attached and they said they found a 30-round clip, loaded with 20 bullets, inside the glove box.
As police searched the car and the men, they said they found 2.5 grams of pot in the passenger's pocket and a partially empty bottle of vodka in the car.
The driver, a 22-year-old man from Wixom, faces charges of operating a vehicle while intoxicated and improper possession of a firearm. The passenger, a 21-year-old man from Gaines, is being charged with improper possession of a firearm while under influence of alcohol and possession of marijuana. All charges are misdemeanors.
The men did not give police a reason for having the gun in the car. Both have been released on bond and will be arraigned on May 9.