77-year-old woman killed by husband in murder-suicide in Shelby Township
SHELBY TOWNSHIP., Mich. - Police conducting a welfare check on an elderly woman late Thursday night says the victim was part of a murder-suicide at a home in Shelby Township.
An investigation by police determined an elderly man had shot the woman after an argument between the two.
Police were first dispatched to the home around 10:25 after receiving a phone call from the victim's son that his dad had shot his mom.
Deputies were dispatched to the home on Marian Drive, which is north of 24 Mile and east of Schoenherr Road.
Upon arrival, officers were able to confirm a male subject was in the house.
However, they were unable to make contact with the man, despite repeated attempts to do so, read a release from the Shelby Township Police Department.
Police then treated the scene as a barricaded gunman and requested help from the township's tactical response unit and members of the Warren SWAT team. 
After additional steps to communicate with the man inside failed, police made a forced entry.
Inside, they discovered an elderly woman was deceased with several gunshot wounds. She was 77 years old.
They also found her 83-year-old husband with a self-inflicted gunshot wound to the head - however, he was not dead.
He was transported to a local hospital for care where he later succumbed to his injuries.
"I'm heartbroken - yeah, really heartbroken. Great people and I can't imagine what happened," said Corri Nastasi, a neighbor.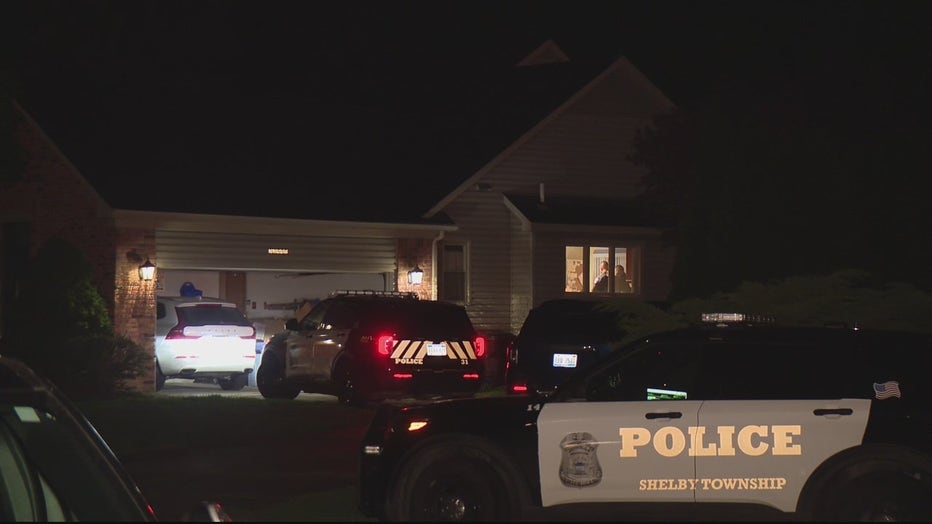 Shelby Police say those that were shot were an 86-year-old man and a 67-year-old woman.
Neighbors described the couple as sweet and kind and generous.