Police: Man intentionally ran down girlfriend, teen before crashing into building
DETROIT (FOX 2) - A hit-and-run driver was arrested for intentionally running down his own family members Wednesday night in Detroit.  The suspect turned himself in quickly afterward - but leaves a family heartbroken
Bridget Gaither was crossing the street with her four children trying to get away from her significant other when police say he purposely drove right toward them and into the group.
It happened at Van Dyke and Stockton on Detroit's east side.
"I got a phone call from my sister about what was going on and I told her I need her here," said Bridget's cousin, Regina Evans Baldwin. "And when I got here, I saw all of this. Oh my God."
Both Gaither and her 15-year-old daughter Brianna were hit —- and rushed to an area hospital, where they are listed in critical condition.
"It's a tragic event, it's unfortunate and he is in custody, so we will be pursuing charges with regard to this case," said Capt. Rebecca McKay, Detroit police.
After he crashed his van into the side of a building and ran away, the suspect turned himself in at nearby precint
Family members say Bridget Gaither and the kids were walking to a bus stop —  not far from home and trying to get away from the suspect — when he hit them.
"Domestic violence is really bad to this degree, to get run over by a vehicle that's bad," said cousin Monique Moore.
The other three children were not hurt physically but the emotional scars will no doubt last for a long time.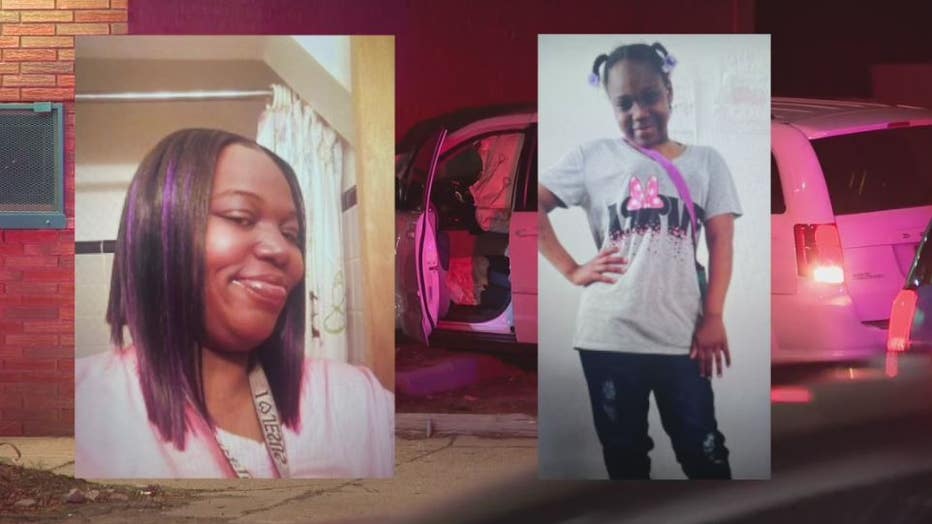 Bridget Gaither and her 15-year-old daughter Brianna were hit.