Police: 'You're a coward' - stolen car suspect wanted after high speed hit-and-run
DEARBORN HEIGHTS, Mich. (FOX 2) - A suspect in a high-speed chase and hit-and-run is on the run.
Early Wednesday morning a Dearborn Heights police officer stopped the chase of a stolen Dodge because of a danger to the public.
"I think we were calculating speeds in excess of 90 miles an hour," said Paul Vanderplow, Dearborn Heights police.
The officer initially stopped the Dodge for suspicion of a stolen vehicle - then speeds escalated as police stopped the pursuit..
"Unfortunately the subject did not terminate and made the choice to run through a red light and unfortunately struck two vehicles," Vanderplow said.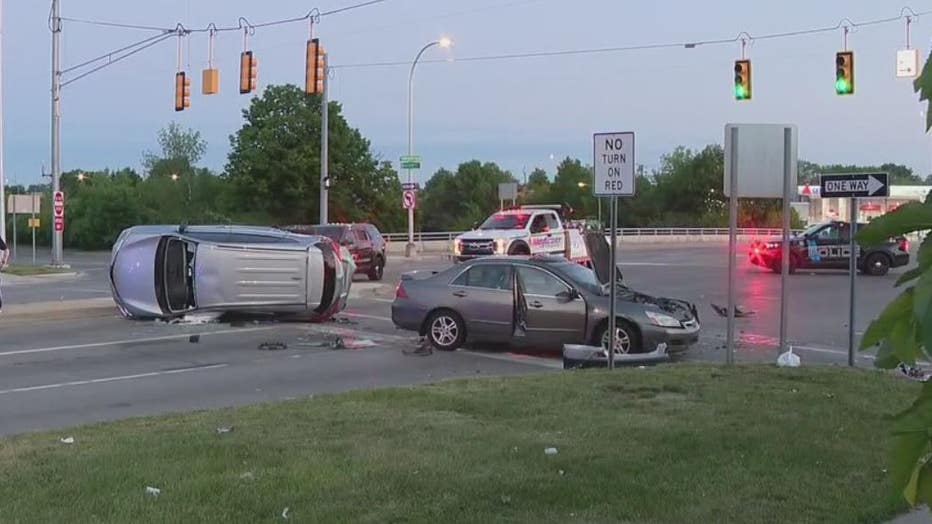 Vanderplow says immediately police in the area tended to the two drivers who suffered minor injuries – but were taken to the hospital.
The stolen Dodge rolled - smashing into the bench at a bus stop then stopping at a tree, at Ford Road and Evergreen in Dearborn.
"He bailed out of the vehicle and actually ran out of his footwear, and proceeded to run from the scene in the direction in which were we tried to catch up to him," Vanderplow said. "And as of right now, we don't have him in custody."
They want to find this guy – who just left the mess behind. Police have a message for him.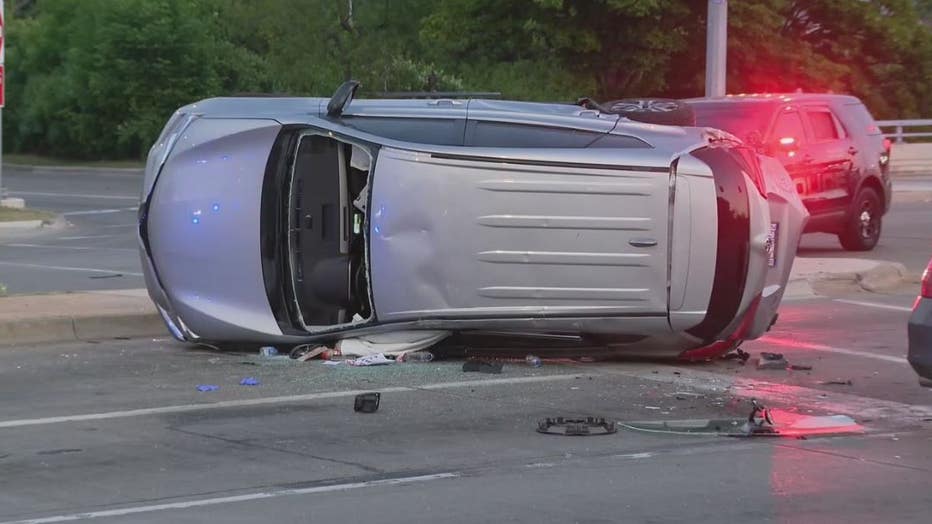 "If you're the strong person you think you are, why don't you come on and answer to your crimes," he said. "You know I'm always willing to listen. You know where our headquarters is, come by and we'll have a chat," he said. "But flat out, you're a coward."
Dearborn Heights police are on the crackdown for stolen vehicles that so many areas across Metro Detroit are dealing with. They are used to commit other crimes and police want to prevent that from happening.
"We are really on the offensive for stolen vehicles we are trying to cut down on that for our citizens," he said.