Gas line explosion leaves crater in Livingston County; US 23 reopened and shelter in place order lifted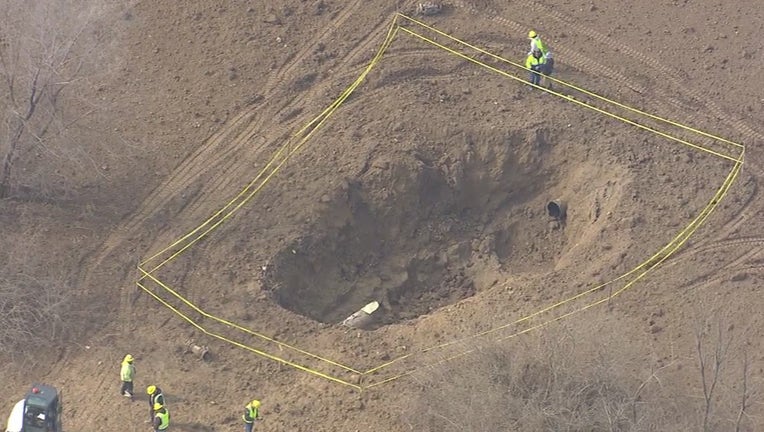 article
LIVINGSTON COUNTY, Mich. (FOX 2) - The portion of US 23 in Livingston County that was closed following the explosion of a gas line nearby has reopened. The county also lifted its shelter in place order following concerns of a more severe gas leak.
Emergency crews responded to the site near White Lake Road, south of Fenton a little before 10 a.m. Wednesday following reports of the explosion. 
"Around 9:15, I'm on the telephone and the window shook. I thought on the expressway a semi blew a couple tires or something," said Dennis Husse, the general manager at Tyrone Hills Golf Club.
According to the Livingston County Michigan Emergency Management on Twitter, debris on the roadway led to the closure of a 2.5-mile portion of US 23 in both directions between White Lake and Center Road. 
According to the Fenton Township Fire Department chief, an 18-22 inch pipe burst, blasting a crater about 20 felt deep. Consumers Energy is investigating the cause of the blast.
"Consumers Energy crews are on site in Tyrone after a natural gas transmission line ruptured this morning. We are working with local public safety officials to continue ensuring the safety of the situation and shut off the flow of natural gas. There have been no injuries, and service has not been affected thus far to any of our customers. We appreciate the patience of neighbors and drivers as we continue to investigate the incident's cause. We encourage any customers who smell natural gas to contact us at 800-477-5050."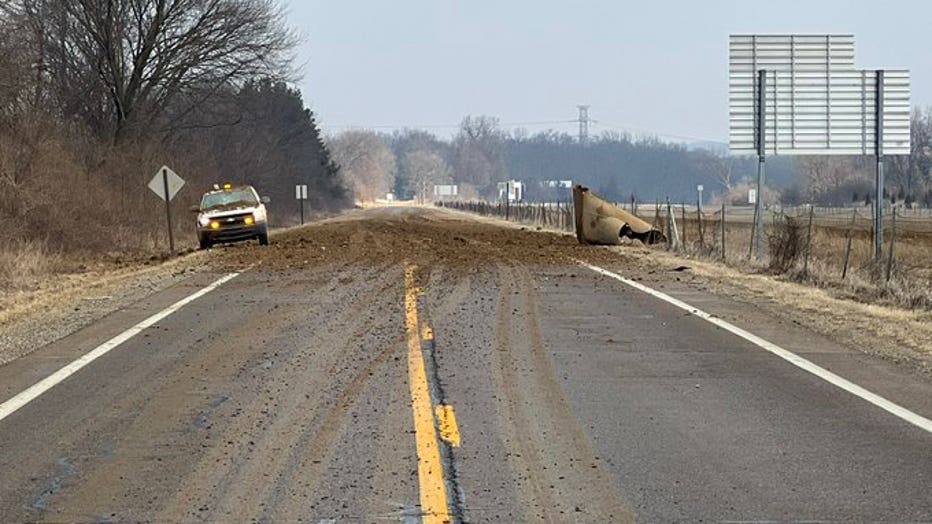 Debris from a gas line explosion in Livingston County. Photo courtesy of Michigan State Police.
The Fenton chief also said that pieces of metal flew onto the highway, damaging some vehicles. 
"Multiple cars have damage to them. I think a Consumers truck has damage. One car parked down there with damage, and another one parked up there with damage," said Ryan Voilz, with the Fenton Fire Department.
Anyone who experienced damage is advised to call police to make a report before contacting their insurance. 
No injuries were reported.