Prank leads to foam pouring out of downtown Plymouth fountain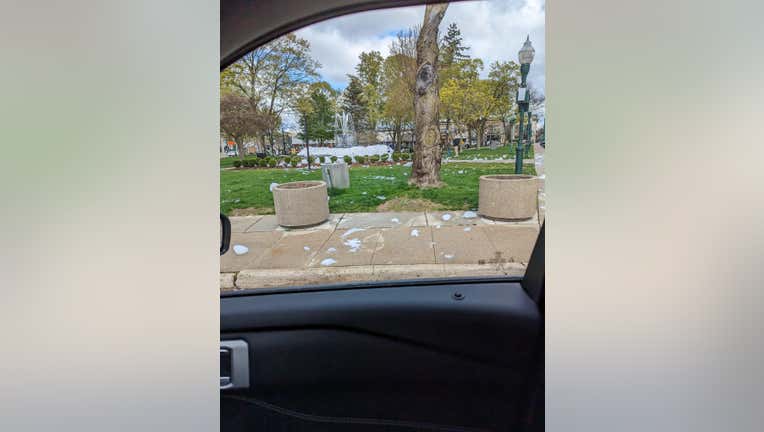 article
PLYMOUTH, Mich. (FOX 2) - An apparent prank in downtown Plymouth over the weekend left the Kellogg Park fountain overflowing with foam.
Images of the incident were posted online, showing suds pouring out of the fountain. The water feature was turned back on in anticipation of spring last week.
People discussing the foam on social media likened the scene to an "innocent prank." However, city officials weren't as pleased by the mess.
City Manager Paul Sincock told media the foam was the most recent case of vandals damaging the fountain.
MORE: Karl's Cabin restaurant suffers major fire damage after blaze burns through iconic log cabin
The city is forced to spend about $1,000 every time it has to repair the fountain or clean it up. For this incident, the expected fix for the fountain could take several days to flush out the soap from the water structure's pumps and lines, Sincock said. 
Apart from the money, Sincock said much of the frustration also comes from the photos that can't be taken in front of the fountain. The park is a popular spot for celebrations.