Republican lawmakers block Whitmer executive order to revamp DEQ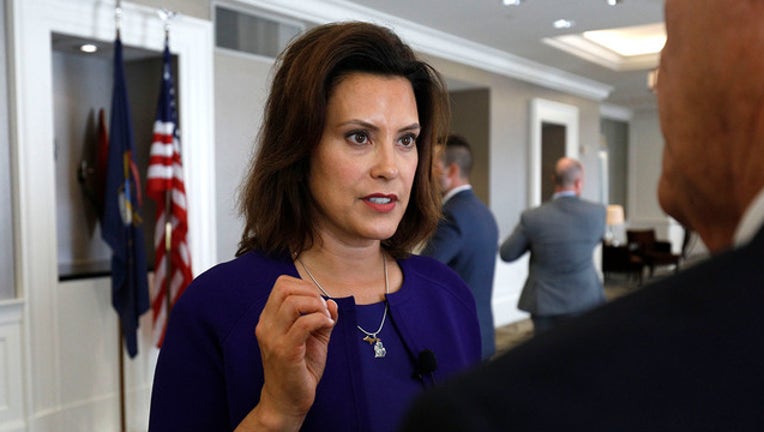 article
(FOX 2) - In a rare move by lawmakers, Republicans in the Michigan Senate have rejected Democratic Gov. Gretchen Whitmer's order to restructure the state environmental department. It's the first time lawmakers have done so in more than 40 years.
The chamber voted 22-16 Thursday, more than a week after the GOP-controlled House voted.
The move follows an executive order by the governor to shift roles within the DEQ, starting first with a name-change from the Department of Environmental Quality to the Department of Environment, Great Lakes and Energy. While the revamped agency would house new public advocacy offices for environmental justice, it would also abolish oversight panels implemented in 2018.
That abolition was one of the moves Republicans opposed. Arguing that the panels, which were given regulatory roles under 2018 laws never had the chance to get going, conservatives worried their removal would reduce protections to landowners and businesses. Whitmer argued the commission added too much bureaucracy to the enviornmental rule-making.
Democratic lawmakers further stated that businesses have too much sway.
While the legislature is granted the authority to reject executive orders, it usually doesn't. When governors come into term, they are empowered with writing rules into law as part of a restructuring of government. However, if lawmakers do disagree with an order they have 60 days to turn it down upon it being issued.
While Whitmer hasn't responded, the Michigan Senate Democrats tweeted out that "Republicans just made #corporatepolluters their Valentine."
The DEQ came under fire in 2014 during its overseeing of Flint's switch to a different drinking water source, a decision deemed ill-fated later on. In an attempt to save money, the city's emergency manager decided to switch from Detroit River water to the Flint River. 
However, investigators later discovered the DEQ was negligent in its reading of federal guidelines regarding corrosion-control additives. Soon after, water from the Flint River corroded the pipes, transporting lead into people's drinking water.
Following the outcry, the departments director and spokesman resigned under heavy public scrutiny, despite months of criticisms from public officials and residents of the majority-black city of 100,000. The delay is partly the catalyst behind the desire by Whitmer to implement a environmental justice component of the revamped department.
The executive decision wouldn't have changed the core responsibility of the department however, such as issuing permits or air and water pollution and monitoring compliance. The new move however woud have created a new office on climate policy, which would seek ways to reduce greenhouse gas emissions and promote renewable energy. 
The Associated Press contributed to this report.