Rescue puppies given names of fallen law enforcement officers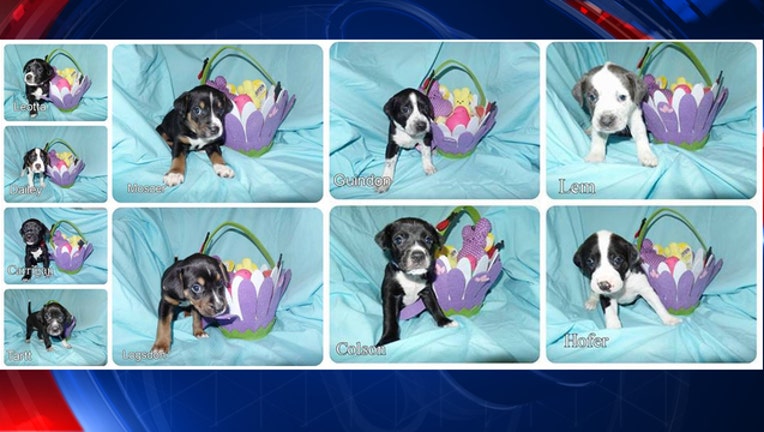 article
SALISBURY, Md. - A special litter of foster puppies on Maryland's Eastern Shore have been named in honor of law enforcement officers who have lost their lives in the line of duty.
According to a story on WBOC.com, Tracy McMenamy and her husband, who is a police officer, foster the dogs for Operation Paws for Homes – a rescue that helps animals in Maryland, D.C., Virginia, and south-central Pennsylvania.
"Unfortunately, there were more officers than there were puppies," Tracy told WBOC.
Five of the puppies were named after recently fallen officers Noah Leotta, Mark Logsdon, Patrick Dailey, Ashley Guindon, and Jacai Colson.
Montgomery County Officer Leotta was killed by a suspected drunk-driver in late 2015. Senior Deputy Logsdon and Senior Deputy Dailey served with the Harford County Sheriff's Office and were killed in February by a gunman at a shopping plaza. Prince William County Officer Guindon was also killed in February on her first day on the job. Prince George's County Detective Colson was killed in March after an incident at a police station in Landover.
Tracy told WBOC that several of the officer's families have contacted them to adopt the puppies named after their fallen heroes.
Find out more about the rescue here: https://ophrescue.org/ and check out the group's Facebook page: https://www.facebook.com/Operationpawsforhomes
READ MORE: http://www.wboc.com/story/31604329/salisbury-puppies-honoring-fallen-heroes